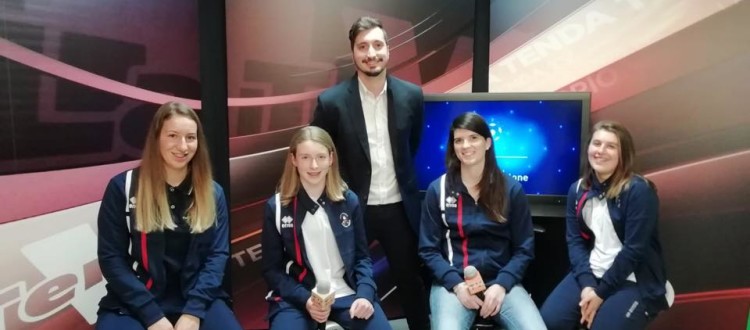 Special Appointment under the tree with Tose on La Tenda TV
A great gift for all fans rossoblù: this evening, from 21:25, It will air on The Tent Tv – for the fourth season official media partner of the company – a special Christmas episode Tose Bring It, ricca di immagini stagionali e protagoniste di tutte le formazioni di casa Permac, from the smallest to the First Team Mafaldine Tose.
Studio guests, il capitano Francesca Da Ros, Carlotta Modolo (junior), Maddalena Gallon (Cadet) and Clear Fabris (Debutant). Paul leads Parrot, directed by Federico Campo Dall'Orto.
The tent is visible on TV Channel 112 Digital Terrestrial TV to Vittorio Veneto and immediate surroundings, streaming on website the official television of the City of Victory worldwide.