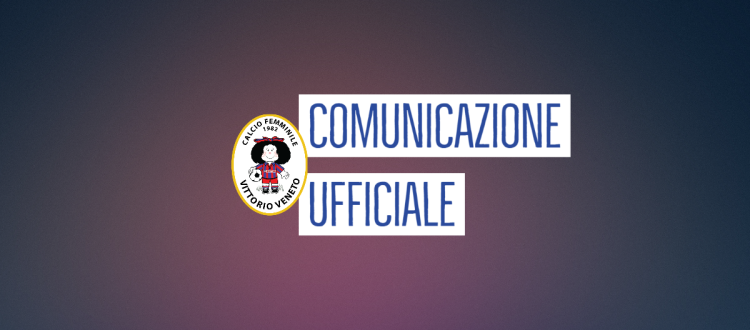 The sporting title was sold to Venezia FC
Following up on the Official Press Release 23 / A issued by the Italian Football Federation on 16 July 2021, The ASD CF Permac Vittorio Veneto announces that it has renounced to register for the Serie C Championship 2021-22 and of having yielded, in joint instance, the sporting title to the company Venezia FC Srl.
In the next season, our society will therefore restart from the Championship of Excellence, drawing the necessary technical-sporting lymph from its glorious rossoblù Youth Sector.
The impetuous transformation processes taking place in Italian women's football, the infinite vicissitudes due to the pandemic and the relative, exponential increase in the already huge company management expenses, they forced us to make this difficult choice, even more painful and suffered given the imminence of the fortieth year since the foundation of our association.

The Permac Vittorio Veneto takes a step back with the intention of restarting, without compromises, towards clear objectives in line with their possibilities in the current football context. We will do our best, to honor all those who have always believed and supported us, and they will continue to do so.