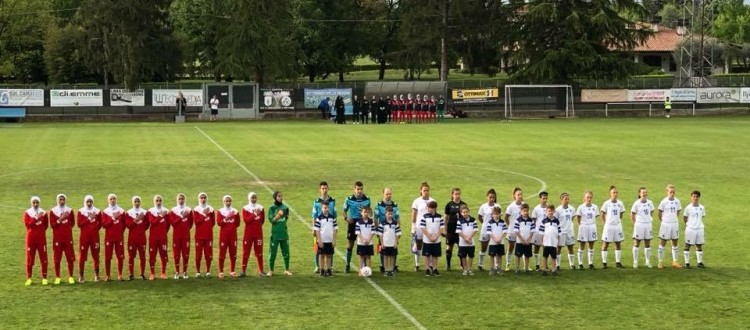 Coghetto in the match for third place with the National Under 16
This was the last group of the International Tournament of Gradisca d'Isonzo for female National Under 16.
In Group A naturally he prevailed US national front of Italy, Slovenia ed Iran. In Girone B, fought more, first place for Japan that has prevailed over Norway, England and Russia.
Tomorrow then finals for:
1And 2nd place – USA – Japan
3And 4th place – Italy – Norway
5And 6th place – England – Russia
7And 8th place – Russia – Iran
Results of the Blue
Italy – Slovenia 2-0 (Stockner, Severini)
Italy – Usa 0-5
Italy – Iran 3-1 (Stockner, Severini, Anghileri)
John Bolzan