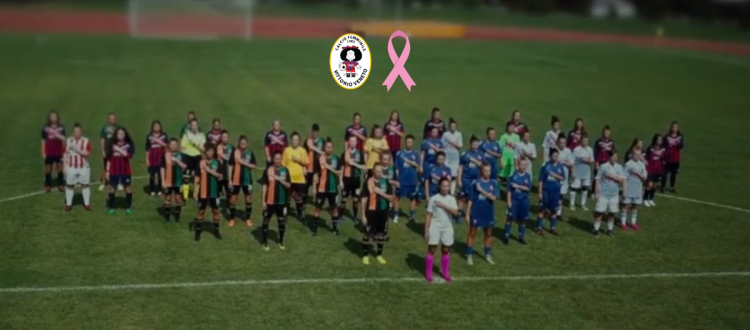 Play in advance, take to the pitch with prevention
Even the CF Permac Vittorio Veneto He takes the field in leading awareness campaign for the preventing breast cancer, designed and produced by Group Medical Center and Nursing Home Villa Maria, in support of LILT (Italian League for the Fight against Cancer).
The Rossoblu company has enthusiastically joined this important project with a view 'pink october 2019, teaming up with other 5 society partners in the project area (ASD Academy Spal Ferrara, Calcio Padova Female, Venice Women's Football, Vicenza Calcio Femminile, Villorba Women's Football).
Sunday 27 October, during the 3rd day of the championship that will see the Tose face the Perugia, will be present in step i Volunteers of LILT. Sarà possibile inquire about on the activities and services rendered by the association and contribute to fundraiser pro LILT.
Do not miss the opportunity to cheer on your team from the stands and alight in the field with prevention!
We share with you video promotional campaign "Play in advance, take to the pitch with prevention ".
The protagonist is a footballer, that takes the field to overcome their opponents without fear, as well as meeting the challenges of life, even the most difficult to deal with.
There is only a tactic to win, and it is called prevention!
#giocadanticipo #scendincampoconlaprevenzione #centrodimedicina