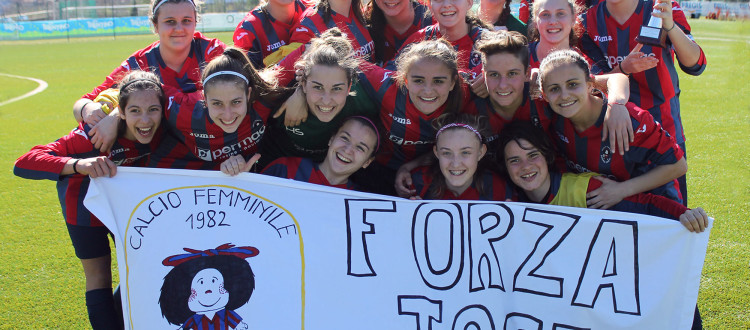 junior: the National Phase begins!
The return departed will be played at the stadium Barison, Sunday 2 June
Missing very little in the first match of the National Phase of the Junior Championship, that will see the Tosette Mister Laura Tommasella deal listed the same age Azalee Gallarate.
The first leg will be played Sunday 26 May 2019 all hours 16.00 at Campo Sportivo Torriani 1, viale Europa 1 a Golasecca VA.
Il ritorno si disputerà su un palcoscenico di eccezione, the legendary furlongs Paolo Barison Vittorio Veneto: appointment for Sunday 2 June 2019 all hours 16.00.
Continue the guided preparation Mister Empty, that states: "Durante queste settimane abbiamo disputato diverse amichevoli, into account men's teams of Juniors, to try not to lose match fitness because the championship is over the distant 6 April. I see the girls motivated and I think they see the time to take the field again, since they were far from official match for a while' of time".
Here is the list of the other pair:
A1) GRIFFIN gialloverde – VAPA VIRTUS NAPOLI
A2) GRIFO PERUGIA – RICCIONE FEMALE
A3) CAMPOMORONE LADY – TORINO FC SPA
The winning teams the respective groupings will access to the subsequent steps of semifinals, on Sunday 9 is Sunday 16 June.
The race finale It will be held in the only race at the Federal Center 'Gino Bozzi' – Via S. Borgonovo – 50125 Florence, the day 23 June 2019 at 10.30
We are waiting to cheer rossoblù!