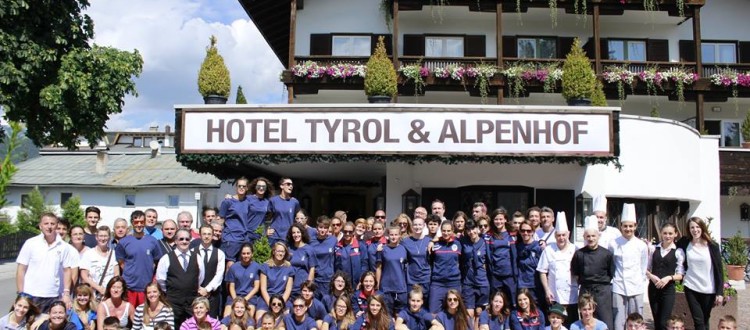 L'Hotel Tyrol Alpenhof premia i tifosi
After staying Team, for the summer retreat, l'Hotel Tyrol Alpenhof Seefeld has decided to facilitate the fans rossoblu, with a super offer valid well a year.
The Hotel is directed by Mr. Mario Zarpellon native of Bassano del Grappa, but I grew up in Orsago, who took this drooped three years ago, when he was collapsing. Now with much work and many sacrifices she led him to shine. The staff is almost all Italian, as well as the kitchen, that joins the Pizzeria Restaurant Alpenhof. There are many satisfactions that to date has removed, including that of hosting the historic withdrawal of Permac Vittorio Veneto, newly promoted to Serie A.
To thank the choice of location Austria, Mario, It decided to facilitate the fans rossoblu, providing them with a promotion code (valid until 30/09/2016) a value, discount, equal to 15%. Discount valid with other offers within the Hotel website. Below are the code and disclosures.
We just have to thank you on behalf of the company Hotel, all the staff and Mr. Mario for hosting us and treated beautifully. We also thank you on behalf of fans for this extraordinary opportunity.