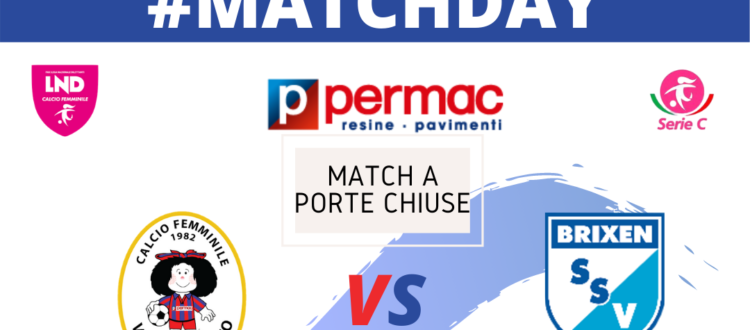 Vittorio Veneto vs Brixen, as follow Tose
New road ahead. Archived the first round and disposed of the waste of the double knockout. consecutive against Cortefranca and Triestina, the Tose of Mr. Massimo Zoni are looking for the turning point at the dawn of their own second round, facing a new challenge that is anything but simple but full of stimuli and titillating possibilities for collective redemption. Allo Stadium Paolo Barison comes the Brixen, third in the standings and with eight points of advantage over the Rossoblu team, in the match valid for the 14° Day of Group B of Serie C.
The match will take place behind closed doors in the heart of the City of Victory, with kick-off set at 14:30. The meeting will be broadcast in full in telecronaca live starting at 14:25 and it will be visible on La Tenda TV(channel 112 of the DT in Vittorio Veneto) and streaming all over the world both on pagina Facebook of the rossoblù company that on official site issuer vittoriese.
Will direct the meeting Mr.. Cosimo Papi of the AIA section of Prato, assisted by Mr.. Marco Giovanni Liotto from Mestre and Mrs. Greta Pasquesi from Rovigo.
For all rossoblù fans, in addition to live video, further updates on the progress of the meeting inreal time: