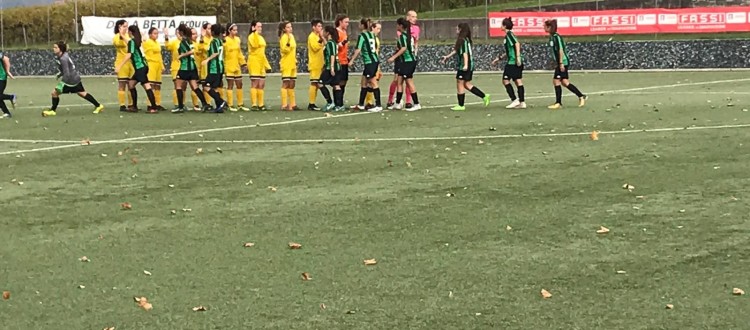 Cadet: Mozzecane – Permac, he postponed match
Guided by Mr. Paul mafaldine Simonaggio are back in the field after the forced rest last week.
A strange game that we saw in Mozzecane against age-matched gialloblù, occasions on both sides since the first minute of the game, but better he had the team home. The score is released with a Europol from 30 meters to a few minutes from the opening whistle and is therefore beginning uphill for rossoblù, granting two more goals in the first period of the race.
After the lecture of Mr. Simonaggio, mafaldine begin the second period with the desire and determination to put back on track the game, but a fast break again pierces the Permac team and ended up spreading. The goal of the flag as he scored Lion. At the final whistle stops on the match report 6-1 for gialloblù.
Mozzecane – Permac Vittorio Veneto: 6-1
Mozzecane: Ferrarini, Relative, Menegazzi, Bragantini, Veneri, Bernardi, Zanotti, Bonotto, Sartori, Marcomini, SCE. A disp. Magalini, Quaini, Blow, Pachera, Bellato, Volpari. All. Debattisti Angelo
Permac Vittorio Veneto: De Nadai, good, Chicken, Marin, Salvador, Polesello, Sossai, Gallon, Lion, Pizzolato, De Martin. A disp. Rui, Cavallin, Battistella. All. Paul Simonaggio