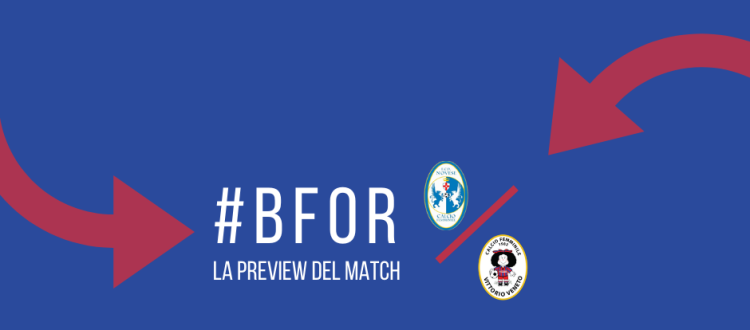 #BFor, preview of Novese – Vittorio Veneto
The appointment with #BFor, weekly column rossoblù to live, with all the data and curiosity in hand, direct comparison between Tose and the players of the day in approaching the championship match designated by the calendar of Cadets Division.
Si riparte dall'ennesimo, cruciale spareggio salvezza – questa volta in terra piemontese – between Novese Women's soccer and Permac, valido per la quindicesima giornata (quarta del Girone di Ritorno) of the regular season Serie B.
THE RANKING – Dopo quattordici turni, Tose e Piemontesi ristagnano – pur con prognosi sportive parzialmente differenti – tra le sabbie mobili delle zone basse della graduatoria cadetta. The 2-2 di Perugia non ha affatto smosso la classifica delle Rossoblù, tuttora appaiate al Cesena – al netto della differenza reti – in nona e quartultima posizione con 15 points (3 Victories, 6 draws, 5 defeats) in piena zona playout.
Dal canto loro le Biancocelesti, ferite dalla pesante sconfitta nello scontro diretto sul campo della Roma, permangono incollate all'undicesimo e penultimo posto a quota 9 (2 Victories, 3 draws, 9 defeats).
RECENT FORM (LATEST 5 MATCHES) – 3 reti segnate, 18 subite e soprattutto nessun point messo in cascina: i numeri, dall'aroma di vera tregenda, non possono che certificare la Novese quale compagine con il peggior ruolino recente dell'intero torneo cadetto, ben oltre la più recente cinquina di k.o. – rispettivamente al cospetto di Perugia, Chievo, Ravenna, Cittadella e Roma. HE "La Piccola Genova" piange, la Città della Vittoria certo non può certo lasciarsi andare all'euforia, visto il deludente triplet di segni X in the last five meetings scheduled: oltre al più recente punticino raccolto a Perugia, fa fede il doppio pari interno contro Riozzese prima e Roma poi.
NUMBERS COMPARISON – Alla voce "primati di cui non vantarsi con gli amici", le Tose e le Biancocelesti condividono la triste palma di formazioni più lungamente in astinenza dai 3 Championship points, ovvero entrambe dal 27 October (by now 117 giorni fa) e dai successi casalinghi nella terza giornata rispettivamente contro Perugia e Roma. Since, le Rossoblù hanno conquistato 6 points – frutti di altrettanti pareggi – in 11 meetings, il doppio delle Piemontesi nella stessa sequenza di match. Alle ragazze della provincia di Alessandria spettano anche i poco lusinghieri primati in termini di perduranti sconfitte consecutive – 8, da inizio Dicembre ad oggi – e di reti complessivamente incassate – 46, ben dodici in più della seconda peggior retroguardia, ovvero quella perugina.
The cONDOTTIERI – Mister Diego Bortoluzzi incrocerà la propria lavagna tattica con quella del collega Fabrizio Milanese, alla guida delle Biancocelesti da metà dicembre dopo l'addio di coach Maurizio Fossati, congedato in seguito al pesante k.o. interno contro il Napoli e alla serie negativa di cinque sconfitte in altrettanti incontri di campionato. Per il tecnico piemontese, già tecnico della formazione Primavera della stessa Novese, this is the first experience in his career on the bench of a First Female team.
THE GAME OF WAY – La sfida della quarta giornata, which took place Sunday 3 Novembre nella Città della Vittoria, si è chiusa sul punteggio del 2-2, con le ospiti due volte in vantaggio grazie a Marenco e Vitiello ma raggiunte, in entrambi i finali di frazione, dalle marcature rossoblù ad opera di Patrizia Caccamo prima e Gloria Frizza poi.
TOP SCORER – Ben otto le giocatrici sinora a referto sul tabellino dei marcatori in casa biancoceleste, guidate dalle bomber Maria Speranza Levis – a quota 4 – e capitan Tessa Rigolino – 3 le sue reti in campionato sino a qui. Between top scorer Red Blue, Gloria Frizza – a segno a Perugia – ha agganciato lo storico capocannoniere Natasha Piai, ferma a 3 gol stagionali; segue la coppia formata da Greis Domi e Valentina Foltran con 2 networks.