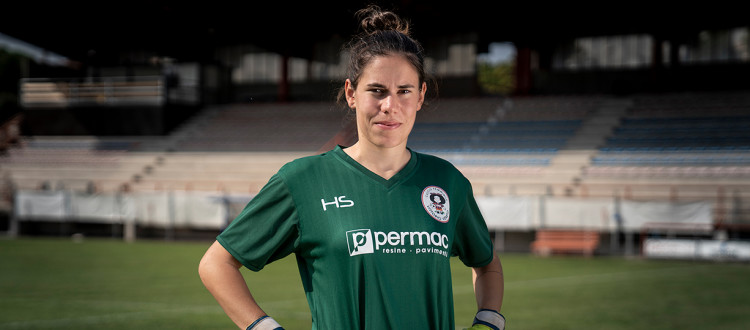 Bonassi: "Positive e determinate, we want to return to express ourselves better"
Where Eagles dare. Permeate blind and rebellious impetus to return to fly in the firmament of Cadets Series, le Tose sono pronte ad affrontare la seconda trasferta stagionale in terra capitolina per affrontare, in quest'occasione, the Lazio Women, erede della storica e pluritolata Lazio Femminile e da quattro stagioni sotto la prestigiosa egida del patron biancoceleste Claudio Lotito.
The team led by Mr. Diego Bortoluzzi, archiviata l'eliminazione dal tabellone di Coppa Italia ad opera del Ravenna Women, cercherà prepotentemente di tornare a caccia di una vittoria che, championship, manca da 3 giornate ovvero dal successo casalingo contro il Perugia dello scorso 27 October. Le Aquilotte, for their part, proprio nell'ultimo trittico di impegni di regular season hanno collezionato 5 of 9 punti ottenuti in graduatoria da settembre ad oggi. the Tose, a quota 11, dovranno dunque difendersi dal tentativo di sorpasso da parte della formazione allenata da Ashraf Seleman.
In questa prima delicata fase della stagione rossoblù, la tenuta della garitta vittoriese passa dagli esperti guantoni di Alice Bonassi, già protagonista per diverse stagioni in Massima Serie con i colori del Tavagnacco e chiamata a supplire all'assenza forzata di Giulia Reginato, fermata dal Giudice Sportivo sino ad inizio 2020. Sentiamo dall'estremo difensore in maglia numero 25 gli umori dello spogliatoio Permac verso il cruciale impegno in terra laziale.
Nella sfida di Coppa a Ravenna si è visto un Permac positivo e propositivo per buoni tratti del match, prima del crollo finale piuttosto pesante nelle dimensioni del punteggio.
Domenica scorsa abbiamo interpretato bene la prima fase della partita, poi nel secondo tempo siamo calate sotto il profilo dell'attenzione non riuscendo più né a gestire né a rientrare nei meccanismi di un match per molti versi piuttosto complicato. In questo momento abbiamo bisogno di ritrovare un po' di serenità e tranquillità per superare la fase piuttosto negativa che stiamo attraversando. Chiaro che 3 punti contro la Lazio aiuterebbero molto a ritrovarci dal punto di vista mentale.
Cosa ti aspetti dunque dalla trasferta romana contro una Lazio in salute e desiderosa di sorpassarvi in classifica?
A Formello dovremo cercare di affrontare la gara in modo positivo, senza cadere in nervosismi o paure, cercando di cogliere un risultato importante. Di fronte troveremo sicuramente una Lazio agguerrita, conscia della possibilità di superarci in classifica, e per questo mi aspetto una partita in cui sarà importante cercare di sbagliare il meno possibile, giocando a mente sgombra e cuore impavido.
Come stai vivendo in prima persona questa nuova esperienza nel gruppo rossoblù e in una società, come quella vittoriese, che in estate ti ha voluto fortemente?
A livello personale sono contenta di aver scelto Vittorio Veneto, because I found an environment with new ideas and a group that is allowing me to learn and grow. Definitely my goal is to give the 100% time to each workout because at crucial moments of the match. We are a team with important values ​​and ambitions, and therefore increasingly we demand utmost of ourselves.