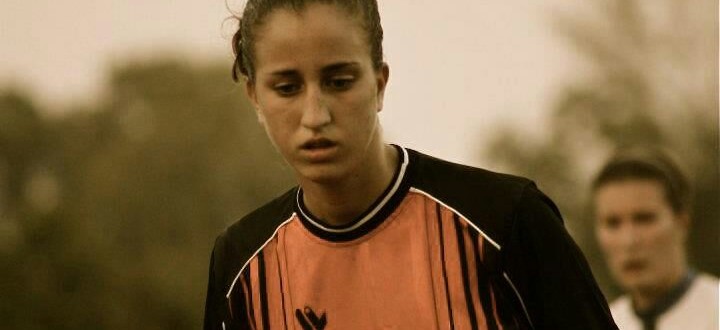 Camilli: "Against Vittorio is tough, but many stimuli to give maximum"
Already the author of two heavy league goals against Imola and Perugia and the second best scorer of the team, Jenny Camilli is one of the most effective offensive keys dell'imbattuto Marcon. The 2 is particularly recurrent number at this time in the Venetian house: the arancionere have the second best attack in the Group B of the Serie B, like the Castelvecchio, and it is presented by second Ranked -4 behind leaders Vittorio Veneto. Inevitable match against Permac assume contours of big match, beyond the historical courses and resorts in recent years. We feel so attacker of Marcon atmosphere that you breathe in 2 days from the kick-off at the Stadio Nereo Rocco.
5 match unbeaten run in this your start to the season and second place alone in the standings. How would you rate your impact on this start to the season? Any regrets for draws with Ferrara and Padua?
I personally think that the championship was undertaken with less expectations than the previous two years, Consequently 5 useful results in a row is definitely a surprise, a pattern of charged and greater awareness. The draw of Ferrara has definitely left a bad taste in the mouth, It could do more and go and decisively interpreted as two points dropped rather than one point gained. The draw of Padua instead, in all sincerity, It was not fully deserved. We must thank the fate that the game is over 1-1.
Sunday derby, a game inevitably rich in historical courses and resorts. The're preparing in a special way? What does it represent for you this match?

The match against Vittorio Veneto takes place at a critical time for our team: the physical form is not the maximum, the absence of Battaiotto after ejection Sunday scarce and the unavailability of Marangon out for preseason injury are definitely heavy handicap with which we deal. It is also not certain the presence of other players, Ghion on all, that they suffer from small injuries.
This match has a particular value from a moral point of view, it is the Vittorio Veneto, team that two years ago celebrated on our field promotion to Serie A. However, from a more practical point of view, I believe that the circumstances are different and that the points to be won are always 3 despite the particular opponent, then we will push as in any other match.
What game do you expect and what is your goal for this season?
I expect a tight game, regardless of the outcome, and nice to see. The goal is to do well, the sums will pull ahead.