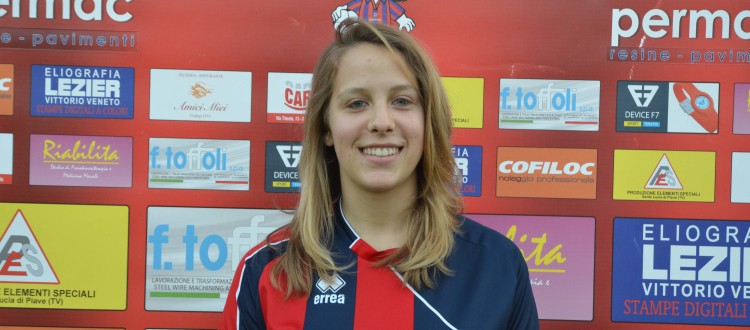 Cettolin:"Luserna within our reach. We must fight for every ball "
Maddalena Cettolin, a fundamental pivot of the historical group rossoblu, pillar of the midfield on Sunday in the Italian Cup took to the field as a starter, after a long period. So in view of the race on Saturday, talks about the air we breathe at home Permac, after this tough start.
Tough start to the season, heavy defeat at home to Mozzanica and Sunday are also issued by the Italian Cup. This race, a detta di Monica Furlan, He could afford to regain belief in your media.
It was a beginning really heavy, especially for morale … Sunday we still clashed with a team, in my opinion, strong and imposed his beautiful game. On our side there was definately the desire to do well and bring home a victory, perhaps from outside it did not seem, but the commitment and the will were those. But we were able to impose our game.
Today, we begin on the field, in view of a home race of Luserna, critical to the fight salvation, as you try to turn the page?
Saturday we went out of the house so you will not be easy though as the match, I think I like all my friends we'll train hard to get in there ready.
The Luserna comes from a victory, la prima in A, and access to the third round of Cup, so that the team will be in front?
Certainly more morally advantaged, saw victories. I think it is still within our grasp as being a newly promoted us!
That game so you expect and want to see that Vittorio Veneto in the field?
I want to see a Vittorio Veneto who fight for every ball and that imposes its game!
Fans instead of saying what you feel at this time?
I would say thank you, despite this turbulent start we will continue to support and I am convinced that they will do so in the future.