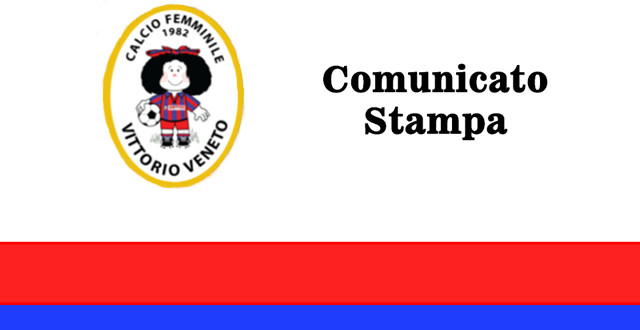 Press release: ASD Permac Vittorio Veneto forced to give the semifinals of the Italian Cup Serie C
The ASD PERMAC VITTORIO VENETO ANNOUNCES THAT YOU WILL NOT BE ABLE to dispute THE RETURN OF ITALY CUP SEMIFINAL SERIES C, IN PROGRAM WEDNESDAY 17 APRIL 2019 AGAINST ASD RIOZZESE
Vittorio Veneto, 15 April 2019 – As anticipated at the time the Department, ASD Permac Vittorio Veneto confirmation of not being able to play the second leg of the semifinals of the Italian Cup Serie C Riozzese-Permac, on Wednesday 17 April 2019. The work commitments of different (too many) Girls do not allow us to face the away game in Lombardy. We remember that for the quarterfinals our company was forced to a grueling trip to Genoa one working Wednesday (departure at 5 in the morning, with return at 3 at night), anche in quell'occasione con numerose assenze.
He had tried, through a gentlemen's agreement Pre-draw, to avoid this inconvenience with: a) shift of going from Saturday to Sunday b) shift of Wednesday's game at the pre-Easter Saturday.
After the draw, with the first leg of our expertise, we proceeded immediately to change the day, by anticipating the male to Saturday for the field free to Sunday, and to respect its promises. To return, Unfortunately, there has not been the same willingness on the part of the opposing team to move the game.
Ci rammarica moltissimo di dover prendere la decisione di non prendere parte all'incontro. A defeat for the sport in general and especially for the movement and the growth of women's football. You can not force girls who study and work at midweek commitments of such importance. It was depressing, moving and very, very painful, look into the eyes in tears girls forced to forfeit. Feeling guilty about these by their absence (only because he is forced to go to work and not to the game), They have broken the dream of her companions to play a historic achievement, sweated and fought all year…or a lifetime!
Let's hope that this sacrifice can be useful in the future to pay more attention, consideration and above all respect for this wonderful world called Women's Football and its beautiful, passionate protagonists.
Women soccer Permac Vittorio Veneto
Download Press, Click here