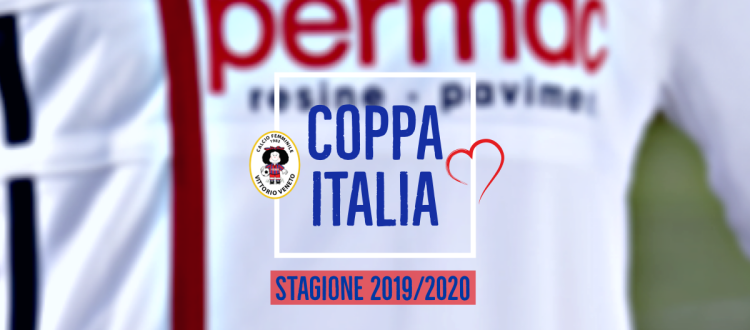 Italian Cup: defined the commitments of Tose in Group Elimination
Recap for the Cup. Con la disputa degli incontri della prima giornata of gironi triangolari eliminatori della Coppa Italia 2019-2020, va delineandosi con maggiore precisione il quadro dei prossimi impegni per le squadre – tra cui il Permac – chiamate al turno di riposo in occasione dei 90′ d'apertura della prima fase.
the Rossoblu, included in Group 2 with Lady Granata Citadel and Ravenna Women, affronteranno le ravennati – defeats 2-1 fuori casa dal Citta nel match di ieri – Away Sunday 10 November, per poi ospitare Sunday 1 December tra le mura amiche del Barison le patavine, in uno spin-off the taste of remake del turno inaugurale di campionato.
La nuova formula del torneo prevede infatti che la squadra vittoriosa nella prima giornata sia quella chiamata a riposare in occasione della seconda tornata di incontri. Al turno successivo – gli Ottavi di Finale, previsti in gara unica Wednesday 11 December e che prevedono l'ingresso nel tabellone anche per tutte le compagini di Serie A – accedono le singole vincitrici dei 4 Gironi Triangolari in corso di svolgimento.
ROUND 2
1a Day: Citadel – Ravenna 2-1
2a Day: Ravenna – Vittorio Veneto (10 November)
3a Day: Vittorio Veneto – Citadel (1 December)
Classification: Citadel 3, Vittorio Veneto 0*, Ravenna 0.
*= una partita in meno