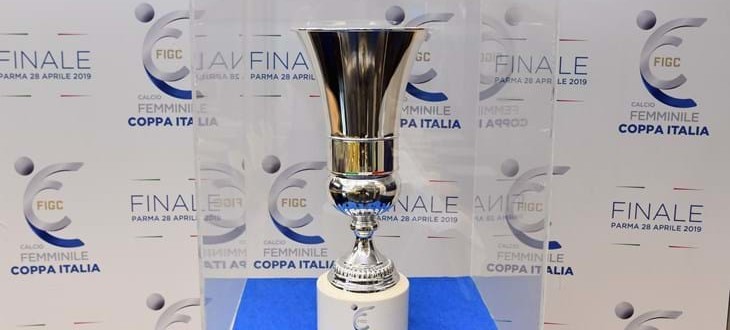 Italian Cup, Permac in the group stage with Cittadella and Ravenna
After knowing the unraveling of his journey in the National Championship 2019-2020 Serie B, for Tose's time to find out also stages and opponents for the upcoming edition of Italian Cup, organized by the FIGC with 24 Maximum two competing clubs in football Serie placed under the auspices of the Federal.
Structured in 5 phases, il trofeo nazionale vedrà subito in campo tutte e 12 le compagini della serie cadetta a partire da Sunday 29 September. the Tose, included in Second of Four Rounds Triangular Eliminators, if you see it in a one-way races Lady Granata Citadel and Ravenna Women.
The further draw on Tuesday 27 August will determine, per ciascun girone, the team asked to play the first game away and that used to turn off.
The winning teams of their group will advance to the Semi Finals in only race, provided for in the day Wednesday 11 December, turn in which they will be called into question all Serie A teams.
The final Italian Cup 2019-2020 It will be held in mid May 2020 (day and venue yet to be determined).

ITALIAN CUP 2019-2020 – 1° Phase
[1a Day: 29/09/2019, hours 15:00 – 2aGiornata: 10/11/2019, hours 14:30 – 3a Day: 1/12/2019, hours 14:30]

Elimination round 1
F.C.D. Novese Women's Football – A.S.D. Riozzese – A.S.D. Fortitudo Mozzecane C.F.
Elimination round 2
A.S.D. C.F. Permac Vittorio Veneto – ASD Lady Granata Citadel – Ravenna Women F.C.
Elimination round 3
San Marino Academy – Cesena F.C. – A.C. Perugia Calcio
Elimination round 4
S.S.D. Roma Women's Football S.R.L. – S.S.D. Napoli Female – S.S. Lazio Women 2015 A.R.L.