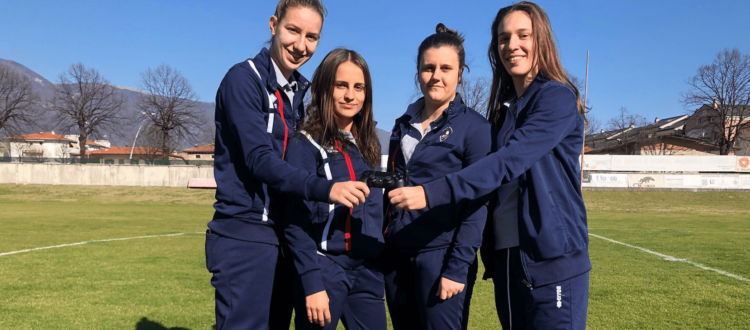 Da Tose a eTose: Permac lands in LND esports
Da Tose a eTose. After nearly four decades of football competitions on the pitch, thePermac Vittorio Veneto is ready for the first time to wear its own "virtual cleats" and take the field even in the overwhelming world ofeSports. There will be four rossoblù protagonists to represent theCity of Victory aconsole in the second championship ofeFemminileof theNational Amateur Leaguenow upon us. To the captain, for the occasion, Sofia Bigaran will be entrusted with the task of leading the virtual team made up of players representing each department (goalkeepers excluded): in addition to the attacking midfielder number 11, the defender will alternate with the joypadCarlotta Gava, the midfielderCarlotta Modolo and the tipGaia Maria Sovilla.

These are the words of Captain Bigaran: "We are really happy to have joined this initiative of the NLD and we can't wait to test ourselves against our rivals, in a decidedly unusual guise compared to what we are used to. In addition to being an excellent showcase for women's football as a whole, I think it is also the right opportunity to give visibility to our club's sports project, forced to restart from Serie C this year after all the grief and difficulties we had to face in 2020. "
The eFeminine championship is the first digital tournament on Sony PS4 / PS5 platform (PS4 compatibility mode) and FIFA21 reserved for clubs participating in the LND Serie C Women's National Championship. The teams will face each other with the formula of match 1 vs 1 and the format will be online with the use of national women's football teams: each company will be able to choose the one most similar to its own social colors. On the official website of the LND eSports, during live streams on the channel Twitch and the original names and logos of the Serie C women's football clubs will appear on all the social media of the LND. Each match will last for 6 minutes in time and overall locked in 85.
(