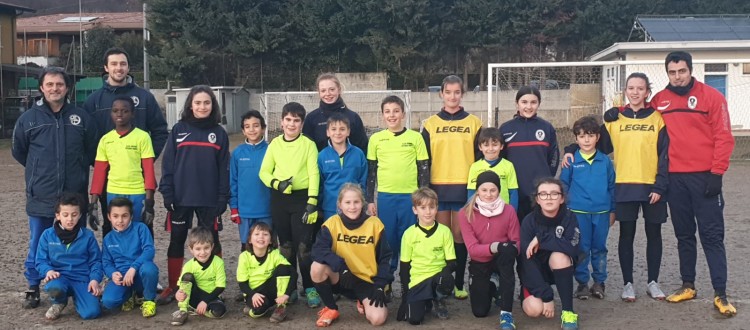 Debutant, double success in a friendly before returning to the league
Forever fun. Disposed of most of the beginning of the year winter cold, the Mafaldine smaller and enthusiastic home of Permac, Guided by their enthralling coach Mattia Vanni, They are back for more than a couple of weeks to work on the field in preparation for the first act of the championship second round debutants.
Oltre alla più classica delle routine weekly, rossoblù shoots have had the opportunity to taste again the thrill of the challenges in the field thanks to the two friendly organized by the staff at the turn of the end of January and the beginning of the current month. Nel primo Friendly Match, played between the walls of friends of the Sports Center of Costa, the Mafaldine have had the better of the boys rivals Vitt San Giacomo imponendosi con un sonoro 5-0 sealed by captain signatures Sara Furlan (brace), Thais Della Coletta and Francesca Rangrazio (two goals for her). Despite the field, made treacherous by heavy rain, and the tenacious opposition of the other party, the result clearly expresses the goodness of performance expressed by rossoblù later than the month of forced stop.
The second test, played earlier this week, It took contours loads of celebration and suggestion, view of the challenge the whole family including Mattia and dad mister Angelo Vanni, coach Young Vittorio Veneto. Il derby Father&Son, full of emotion, è terminato 12-7 in favor of the formation led by the smallest house in Vanni, confirming the progress expressed by the Rossoblu in view of the onset of the second part of the championship next Saturday 16 Febbraio a Costa contro il Fregona.