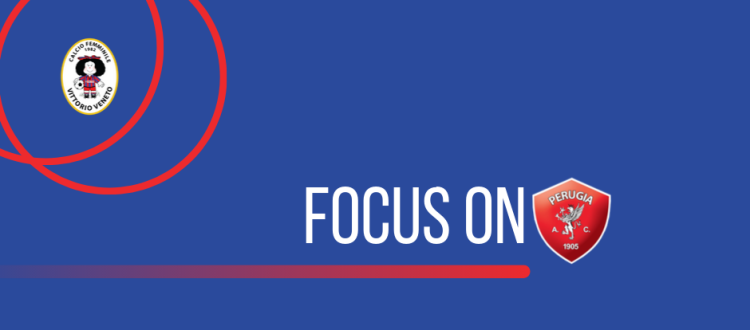 Focus On: AC Perugia Soccer Female
The appointment with "Focus On", a weekly column to find out more – from time to time, in approaching the day of the championship – protagonists, statistics and curiosity sull'avversaria of the Tose turn Cadets Series.
After returning from the first long season break, The Rossoblu are prepared to wait for friends within the walls of the Stadium Paolo Barison the red and white of Perugia Calcio Femminile, team last in order of time to have been fished out from Serie C, completion workforce, after the defection last minute He gives part of Milan Ladies.
Heir de facto and de iure of the sporting tradition of Grifo Perugia, from whom he inherited the sports title to the beginning of the season 2018-2019, the team led by Mr. Paolo Damiani has ended third place with 47 points – a 10 lengths from San Marino Academy group winners and, by a single point, behind the Pontedera – the debut year in partnership with the main men's football club in the Umbrian capital. In the first 180 'minutes of this championship cadet, Grifoncelle have the duty paid in the first on the ground of Chievo Fortitudo Women – 3 networks to 0 in favor of La Scala – then tear a good point home 1-1 draw with Cesena, signed by the seal comeback of Martina Ceccarelli.
Earlier in Permac and (was the Grifo) Perugia dating adventure for both in Group B of Series B 2016-2017: double seasonal comparison with exploit, in in both cases, the host society. In measuring the success of the red and white, in the first leg in San Fior, signed by a paw of Giulia Fiorucci She replied a masterly and decisive punishment Natasha Piai in the second round in Umbria.
Among the Grifoncelle to watch, Special mention to the aforementioned bomber Fiorucci, Perugia doc class 1992, able to collect already 45 goals in Serie B in Business, excellent media 1 goal every 175 'minutes. Between new entry this season, the spotlight on the attacking midfielder with license to offend Lucrezia Di Fiore, 21before Tuscan landed in the summer in Umbria after dress for 3 season jacket dell'Arezzo.