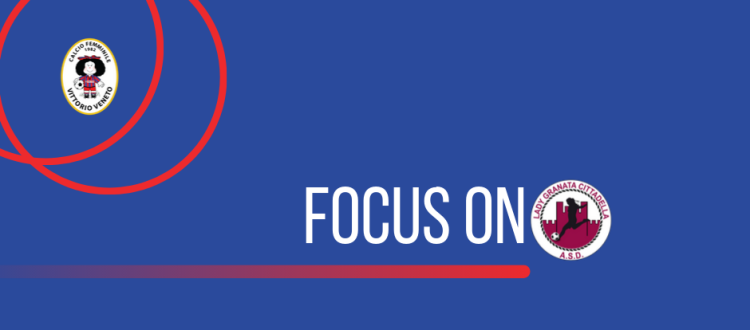 Focus On: Lady Granata Citadel
At a glance, a journey through protagonists, statistics and curiosity to learn more – from time to time – l'avversaria di giornata delle Tose lungo il cammino stagionale nella Serie B 2019-2020: It is born "Focus On", the new weekly column ready to implement (already) bodied editorial plan of communication rossoblù.
First day, and the first episode, alla scoperta del Lady Granata Citadel, antagonist Permac to Paolo Barison in'ouverture season in Serie Cadets. Sodalizio nato nel luglio di un anno fa dalla fusione tra Pro San Bonifacio – from whom he inherited most of the players park, and the right to play in the second round of the Italian women's football – Bassano and Female 2015, the company closed at Padua sixth place a quota 31 point B in the first season in their sport background.
Given the difference of the previous category, quella di domenica tra le Tose e le Granata guidate da mister Fabiana Comin sarà dunque una totally new challenge in an official match. Le due compagini si sono annusate parzialmente solo in occasione di un test match preseason last year on synthetic Colle Umberto, won by measurement "City" thanks to decisive marking Edona Kastrati. Considering the still permeated patavina backbone of much of the history of the group Pro San Bonifacio, various protagonists on the pitch will be the same as the double cross of the season in Serie B 2017-18, with Prosambo – then the winner of the round Cadet – capable of beating 3-1 Permac the home and then lock it on 0-0 in the second leg in the ground vittoriese.
Among the protagonists mentioned above, all eyes will only be wagered on "second return" al Barison – after that with the coat of Padua Female – Product of cantera vittoriese Greta Ponte. The lead Friulian class '97, 15 networks two seasons ago in the lower division with the shirt rossoblù, è uno degli arrivi più freschi alla corte granata insieme alle altre ex patavine Claudia Saggion and Aurora Favero, to the already columns of Verona Spring Emma Esquilli and Marianna Goula and the former AC Milan Isabel Cacciamali.