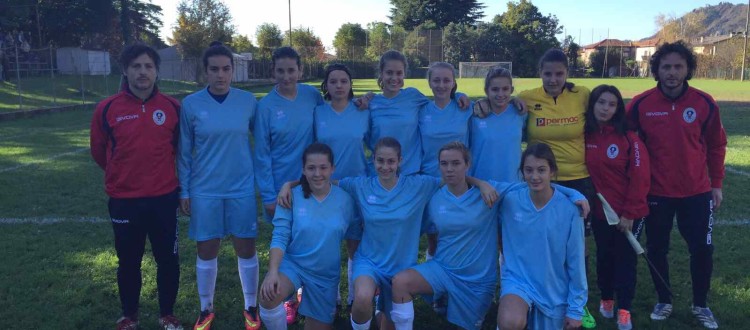 Very young, Fregona wins and climbs over the mafaldine
New defeat for girls Permac Vittorio Veneto, against the boys of Fregona. Questa volta oltre alla partita persa, girls coach Buccolo, They are also bypassed Ranked by training at home.
First half ended scoreless on, but with so many occasions by the Fregona. Girls Permac performed well the first part of the race, creating a pair of balls goal, only missed by a whisker.
In the second time to unlock the tenth game. After a rejected incorrectly by the defense rossoblu, the ball comes to the number 8 Fregona of kicking the door and inflates the network. The girls are feeling the pinch and suffer the opposing team. After a couple of counter-attacks of Permac, hoping to catch the draw, comes the second goal for the home team. There was more game, the home team is still to score twice in the final minutes, setting the result on 4 a 0.
At the end of the match the coach Domenico Buccolo: "We tried to giocarcela, but in the end the opposing team has won with merit. We have paid for the mistakes and oversights that often we performed on defense. Absences have forced today to deploy an unprecedented three defense, where everyone tried to do their best. You will have to keep working hard, to continually trying to make fewer mistakes. "
Mop 4-0 Permac Vittorio Veneto
Formation: Elena Maschietto, Angelica Corsaro, Gabrielle Marino, Luna Da Ros, Jade Dal Col, Giulia Bortoluzzi, Ilaria Brovedani, Daphne Ceotto, Elena Saccilotto, Carlotta Righetto, Marina Tomio. Available: Arianna Fattorel, Jade Battistella, De Spirt Estella. All. Domenico Buccolo
Next Sunday we will play at home, derby, against the children of Vittorio Falmec.