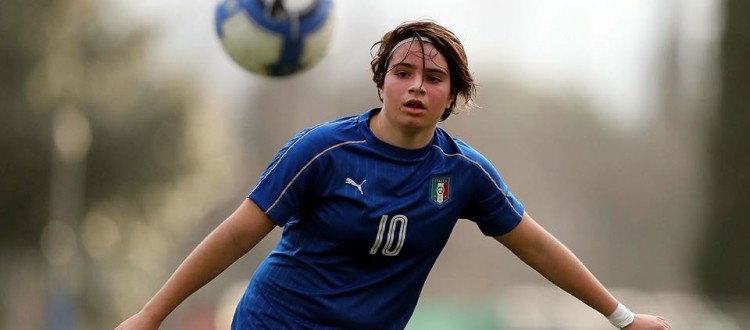 Giovanna Coghetto in goal with the National Under 16
Still protagonist Giovanna Coghetto with the National Under 16 Nazzarena Grilli.
Sunday went on stage the second friendly match with the national team Slovenian, clearly won by the blue with a peremptory 4-1. In network also rossoblu gem with a great solo effort from pure striker.
In the coming days full service and the words of mafaldina Azur.
John Bolzan