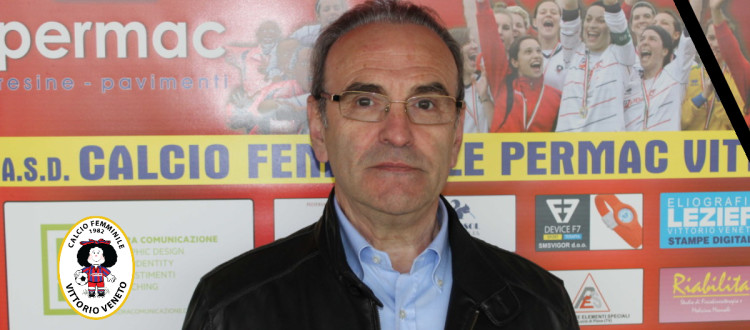 The CF Permac Vittorio Veneto greets his owner Giuseppe Casagrande
The ASDCF Permac Vittorio Veneto, with great pain and deep emotion, announces the disappearance occurred last night of Joseph Casagrande, patron of the society and one of the most important protagonists of these years of history rossoblù. A football association along nearly 30 years with the team of Vittorio Veneto, born of the extraordinary relationship with Fattorel family and peppered with passion and satisfaction, that will remain forever in our memories and in our hearts.
The largest Rossoblu family gathers in one embrace to remember Bepi and make its proximity to Casagrande family in this delicate moment.