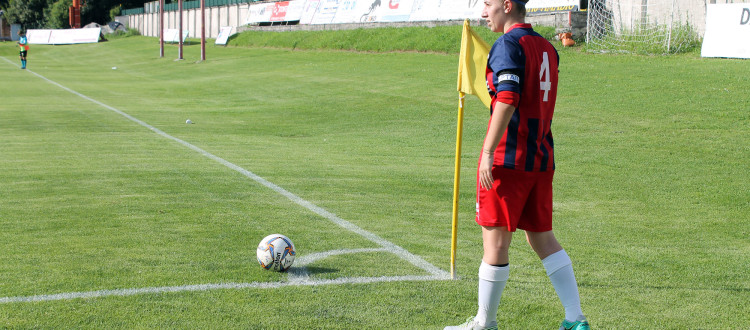 junior: Captain Modolo presents the return of the championship semi-finals match
After the victory 3 networks to 0 last Sunday, obtained thanks to a brace of Ilaria Mella and the goals of Carlotta Modolo, The Junior rossoblù is preparing to face the return match against Torino, It might like access to Florence final. the grenade, guided bench coach Tatiana Zorri, sell dearly to catch up and embarrass Tosette: determination and eyes focused on the goal then for rossoblù.
We heard Captain Charlotte Modolo, that tells us how she and her friends are preparing for the challenge of Sunday 16 June, always under the careful guidance of coach Laura Tommasella.
The first leg has addressed these semi-finals in the right direction, but it is played over a period of 180′: How are you preparing for the return match?
We are preparing the second leg as every game, reviewing some mistakes and with the aim of replicating the positive performance last Sunday. We must not lower the concentration: all we know what we are worth and we know where we want to.
The last Sunday's performance was positive and enriched by your own goals: what are the things that you'd like replicated in return and which improved?
Sunday's performance was perhaps one of the best of the season, we put into practice what Tommasella coach had asked us during the week and we saw, especially on defense and on the possession plan. Surely, however, there is to improve the overall resilience of 90′, better managing the energy and play, to stay focused until the end.
Mister Tommasella, throughout the season, It has used both as a midfielder at center-back. How important do you think is the ductility in football and personally, I love to role?
During the season you can experience a number of problems, such accidents, that they are filled to better and weigh less made the team due to the flexibility that some players have; so I think it's a very important quality for a player. I liked to play around and thank Mister Tommasella for giving me confidence, although I feel I give more as a central midfielder: in this role they are always at the center of the game and I can help my companions both in attack and in defense.