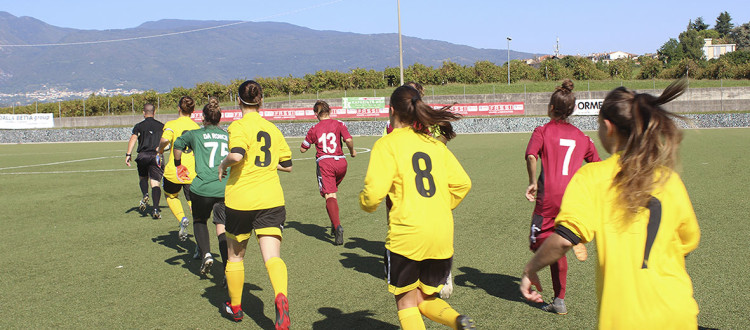 junior: Tournament Arco di Trento is coming
3,2,1…VIA! THE WARM TOSETTE ENGINES, ARCO DIRECTION OF TRENT
There fibrillation Permac home for the first historic participation of the company to rossoblù Tournament "Arco di Trento", an absolute important stage for the young players of the year 2000. Today, Saturday 9 March, Rossoblu team and coaching staff will leave for the thirty locations to begin the adventure and intense days of living together, between sport and entertainment. During the span of the tournament, verranno pubblicati sui nostri social Special services, with highlights match, interviews and insights to tell the most of this experience.
The list of convened Mister Laura Tommasella:
Goalkeeper: From clear Ronch, Marta Facchin
Defenders: Luna Da Ros, victory Gava, Carlotta Gava, Carlotta Martinis, Arianna Fattorel, Carolina Piccini, Alessia Gallina
Midfielders: Carlotta Modolo, Ilaria Brovedani, Arianna Signs, Carlotta Righetto, Martina Pizzolato, Aurora Sossai (Maddalena Gallon, Vera Tomasella)
Forwards: Dalila Canzi, Ilaria Mella, Sofia Bigaran, Giulia Trevino, Giovanna Coghetto
Sunday 10 March is scheduled for the semifinal against S. Marino Academy, that will determine access to one of the two final on the calendar Tuesday 12 March.
Monday 11 March day dedicated to'training Finishing in the morning and leisure in the afternoon, to better prepare mind and body to challenge the next day.
The detailed competition schedule:
Semifinals – Sunday 10 March 2019 at 15.00
FCD Pinerolo ASD Napoli vs Female (Field Varone Riva - via Marone 45, Riva del Garda TN)
S. Marino Academy vs Permac Vittorio Veneto (Romarzollo Court - via Carducci 10, Arco TN)
Final 3rd and 4th place: Tuesday 12 March 2019 at 10.00, Central Arco Field in via Pomerio 7.
Final 1st and 2nd place: Tuesday 12 March 2019 at 14.30, Central Arco Field in via Pomerio 7.
A fantastic new challenge for the Junior rossoblù, be experienced!
Follow us on our social to stay up to date.