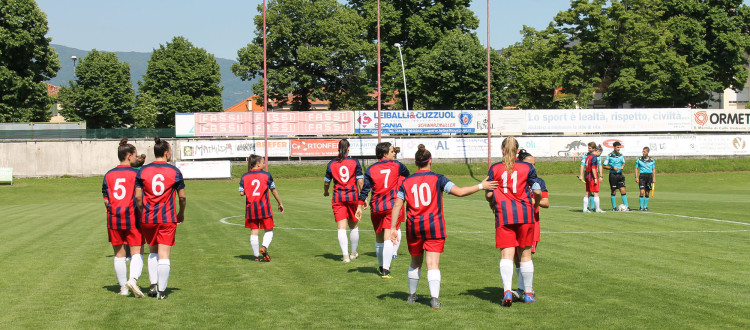 junior: semifinal round to Barison
Rossoblù against grenade: the first challenge of playing at home Sunday 9 June
After gaining access to the semifinals thanks to win (3-5) and internal tie (1-1) against listed Azalee Gallarate, the Red Blue del Permac si apprestano a sfidare le granata del Torino F.C. La squadra del capoluogo piemontese ha staccato il pass per le semifinali grazie a due vittorie nette (3-0 the round 3-7 the return) against the Ligurian Campomorone.
See you on Sunday 9 June all 15.00 friends within the walls furlongs Paolo Barison of Vittorio Veneto per la semifinale di andata.
The return leg will be played in Turin Sunday 16 June.
The Torino F.C. è guidato in panchina da Tatiana aphid, already met as a coach on the bench of Luserna in the year of Serie A 2014-2015. Mister and Mister Tommasella Zorri were teammates at Tavagnacco for a season and opponents for many years on the playing fields: Who will win this battle between pink benches?
Le altre gare dei quarti sono così terminate:
A1) VAPA VIRTUS NAPOLI – GRIFFIN gialloverde: 2-0
A2) RICCIONE FEMALE – GRIFO PERUGIA: 1-4
taut so the other semi-final scheduled Ears: Grifo Perugia vs Vapa Virtus Napoli
#TuttiAlBarison cheering rossoblù!