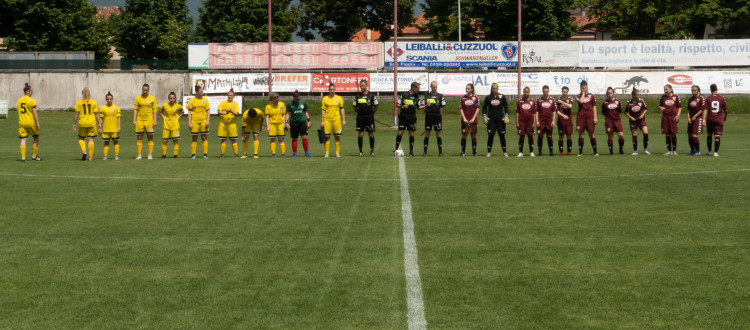 junior: second leg in Turin
Sunday 16 June, the second leg, with the ultimate goal
The victory on Sunday, obtained between the walls of friends Barison, consegna tra le mani di Mister Laura Tommasella e le sue giocatrici una chance concreta per accedere alla finale di Firenze. In front of the Junior Rossoblu will be the final obstacle in this path, that many emotions are giving to the fans rossoblù: a Torino you will have to play all out to reassemble the disadvantage of going.
The Triplets Sunday 16 June all 15.00 to Talent Soccer Space, campo Pellerina of Turin. To color the red and blue bleachers, we think a large group of fans who follow the team.
L'altra semifinale ha visto Grifo Perugia and Vapa Virtus Napoli impacting 1-1: fully open at that Naples for return.
Good semifinals in all #IoTifoRossoblu