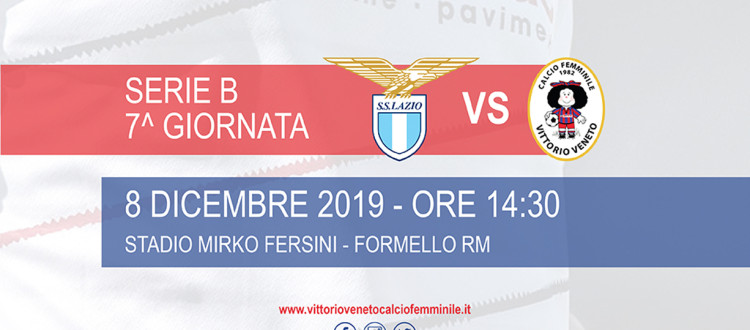 Lazio – Vittorio Veneto, as follow Tose
Where Eagles Dare. Hunting for a ray of sunshine, to recover confidence and serenity away small clouds addensatesi last month, le Tose rossoblù di Diego Bortoluzzi sono pronte ad affrontare la seconda trasferta stagionale in terra capitolina, questa volta in casa di una Lazio Women in buono stato di forma e a caccia del sorpasso in classifica proprio ai danni della compagine vittoriese.
Appuntamento allo Stadio "Mirko Fersini" del Centro Sportivo biancoceleste di Formello per la sfida della settima giornata del Campionato di Serie B 2019-2020. The kick-off is fixed, as usual, for hours 14:30.
Will direct the meeting, Ms. Domenico Castellone della sezione AIA di Napoli, aided by assistants Mr.. Antonio Caputo della sezione di Benevento e Sig. Tommaso Tagliafierro della sezione di Caserta.
Per chi non potesse sostenere la squadra nella trasferta in terra laziale, appointment with the usual updates real time: