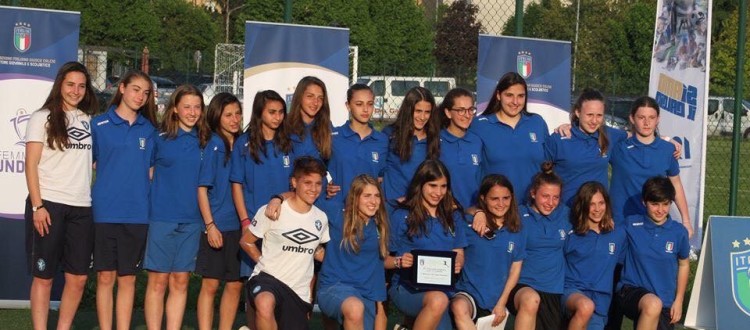 Mafaldine protagonists to the Provinces Tournament
It is the usual provincial tournament was held Wednesday in Vicenza Soccer Women's Under 15. Beautiful second place of our delegation Treviso behind only the battleship Verona.
important and decisive contribution (also from the numerical point of view) for gems class 2003 Cantera Rossoblu. Ben 7 Mafaldine convened by the Technical Treviso for the event (Elena Maschietto, Gaia Chies, victory Gava, Maria Bortolin, Camilla Marin, Martina Pizzolato, Giulia Trevino)
In the morning there were the qualifying stages, who have seen our to win the qualification round, thus disputing the round of finale a 3 in the afternoon against the delegations of Belluno and Verona.
Fought and played at par the big match against favored, Verona, which unfortunately in the end it got the better for 2-1 (useless beautiful goal Gaia Chies). In the other encounter clear victory against the Belluno (3-0) with goals all rossoblu brand (victory Gava and two by Martina Pizzolato).
Final Ranking then reward the delegation Verona, Treviso with second and third place Belluno.
Here are the results of the day of our Representative:
Treviso – San Donà 1-0
Treviso – Padua 0-2
Treviso – Bassano 4-0
Treviso – Venice 2-1 (Bortolin)
Verona – Treviso 2-1(Everyone's)
Treviso – Belluno 3-0 (When,Pizzolatox2)
John Bolzan