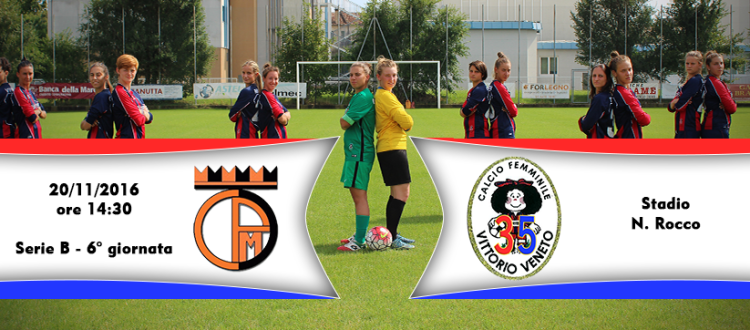 Marcon – Vittorio Veneto, as follow Tose
Clash at the summit, fiery derby, on one hand the arancionere of Marcon, ATRA rossoblu of Permac Vittorio Veneto. A Sunday adrenaline with kick-off at 14:30 Nereo Rocco Stadium Marcon.
Will direct the meeting Mr.. Bogdan Nicolae Sfeerah the Pordenone section, assisted by assistants Alessandro and Andrea Zottarelli Soccio, both of Mestre section.
For those who can not go to the stadium, here is the channels made available to the company to follow your favorite team:
- Real-time updates on the page Facebook and Twitter the company and section LIVE the official site