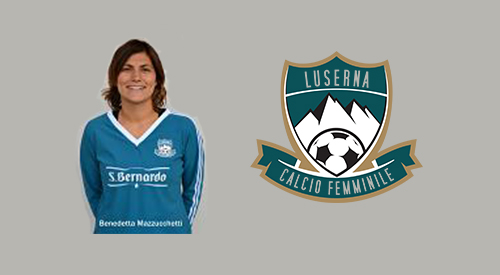 Mazzuchetti:"The stakes are high"
Blessed Mazzuchetti, a name you can trust. Pillar and vice-captain, Defense Piedmont, bank Luserna, now newly promoted for the first time in its history, in the top National. Class '83 with a lot of mess behind the Cadets, also he wore the white jersey of Juventus four years ago. So veterans from the first league win against Res Rome and the transition to the third round of the Italian Cup, we will talk about the situation at home San Bernardo for the race on Saturday against our Tose.
Coming from a victory in the championship positive in the long trip to Rome and you have conquered the access to the third round of the Italian Cup on Sunday. What is the atmosphere and, therefore, what is your opinion about these two races?
We got two important results that have given us moral, also allowing us to work with greater peace of mind. In Rome, we arrived with the right belief and the desire to bring the result home: was a game fought, in which we discussed openly and prevailed our determination and grit. With Lagaccio we arrive with a willingness to go through, and despite not playing good football, we got the result. Da queste due partite torniamo con la consapevolezza di essere una squadra fatta di giocatrici disposte a sacrificarsi l'una per l'altra.
Saturday will clash two newly-promoted on the one hand you arrive with the moral through the roof, the other Vittorio Veneto veteran 3 game losing streak in the league and the farewell to the Italian Cup. It will already be a clash salvation?
Salvation is a milestone very far and is definitely a goal shared by all teams newly promoted. The games are all equally important and they will be met with the same determination.
How are you preparing for this race?
We are very focused, we give the maximum in every training session and we are aware that the stakes are high.
What game do you think it will be Saturday, Vittorio Veneto you think you find in front of you and you would like to see Luserna?
It will definitely be a game fought, where the teams two teams with the same desire and determination to win. Good luck, and may the best win.