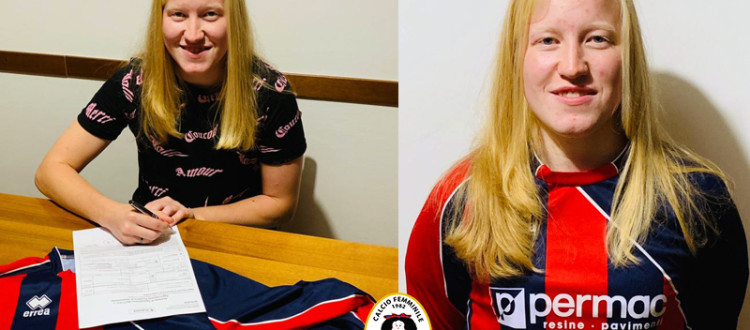 rossoblù market: Anna Zannoni "Ready to grow with this team"
The Permac Vittorio Veneto formalizes the arrival in rossoblù house Anna Zannoni, defender class 1995 from Union Villanova.
Anna ha iniziato a giocare all'età di 7 years in the team of his city, But the Ardita, up to 14 age. After a spell in football 5, It is back to wearing the cleats with Dosson, the Trevignano, Virtus Padova and finally with Villanova, squadra in cui ha miliatato per 4 seasons.
The signing with Permac Vittorio Veneto comes through seriousness the Rossoblu project, but also for a challenge staff: play in Serie B, a brand new category with which to compare and test their skills. Anna will join immediately to the group in preparation for the new season.
"I expect to learn a lot from this new experience, poiché affrontare e giocare con ragazze abituate a categorie superiori ti spinge a fare sempre di più. I think this year might offer opportunities for growth also on a personal level, in addition to football." says the New defender rossoblù "I hope to find a tight-knit group and determined, and to be able to blend in well from the start. Not last, I hope I can take away a lot of satisfaction together."
#BenvenutaAnna # UnUnicoCuoreRossoblù