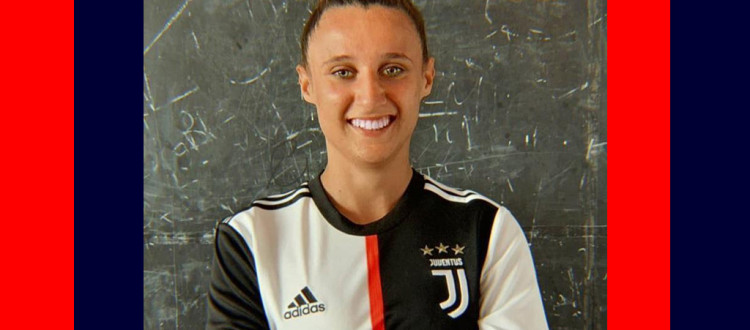 rossoblù market: comes the attacker Flavia Devoto
The Permac Vittorio Veneto wanted to put some beautiful gifts under the tree of the winter market, the last day available, formalizes the arrival attacker rossoblù Flavia Devoto, on loan from Juventus. Another precious item for the Rossoblu Exchequer and further confirmation of the soccer association between the winning team and the club Juventus, privileged partner and interested in the different jewels of the cantera rossoblù.
Flavia, class 2000, started playing football at 8 years in the oratorio St. Louis team Santena, his hometown in the province of Turin.
He played up to 14 years with males in San Giacomo Chieri, winning two regional young band B championships, and then moved to Juventus Turin Female, where he played for 3 seasons, reaching the series B.
Three years ago the transition from the ranks of the Spring of Juventus FC, formation with which he won the first edition of the Viareggio Tournament Women's Cup. Flavia debuted with the first team at Juventus in Italian Cup 2017 (scoring a goal) with the number 24 on the shoulders: that's the number that chose to play the second half of the season with the colors of Vittorio Veneto.
At the end of March 2019 the knee injury and now the opportunity to return to play, in a company that has always focused on young talents.
These are the first words of Flavia as a player rossoblù: "I chose to move to Permac Vittorio Veneto to have the opportunity to start playing again after the injury in the best possible way, seeing in this new experience, a great opportunity to grow and gain experience while away from my "habitat". Personally, always point to win and I think the Vittorio Veneto is a team that will allow me to do it!"
#Welcome to Flavia # UnUnicoCuoreRossoblù