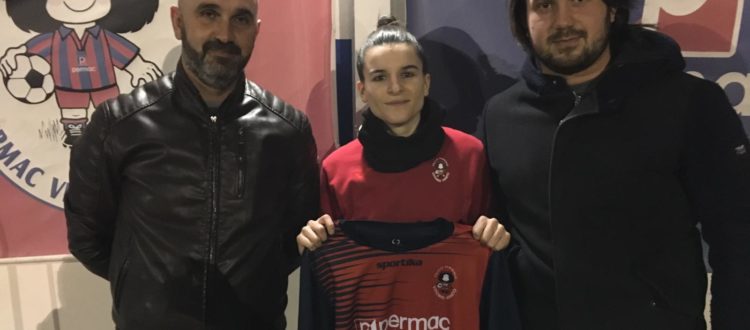 rossoblù market: Silvia Cimarosti returns to wear the Permac colors
A further step in quality, a very welcome return, enriches the mosaic of the Rossoblu players' pool for the long sail towards the epilogue of the season in Serie C 2020-2021. A flexible reinforcement, able to best interpret tactical tasks from both inside and outside midfield, with a spirit of sacrifice, grit, concreteness and great union of intentions.

The Permac Vittorio Veneto formalizes the arrival in rossoblù house Silvia Cimarosti, midfielder class 1995, already with the shirt of the First Team last year in Serie B, for a total of 14 tokens collected between the Championship and the Italian Cup. Un colpo fortemente voluto dal DS Matteo Fattorel e da tutta la dirigenza di casa Permac.

Silvia started playing at the age of 6 years tying most of his football career to the green and black colors of Pordenone, from the Pulcini to the stable landing in the First Team. After a season in Excellence with the Saronecaneva uniform, the last year the first experience with the Vittorio Veneto jersey has arrived, during which she was continuously used in all seasonal competitions by the then coach Diego Bortoluzzi.

After finding the old companions of the cadet adventure and meeting the new protagonists of the New Deal Red Blue, Silvia has already started her preparation path on the pitch under the orders of Mr. Massimo Zoni, who can now count on one new arrow (in all senses) available in his own technical-tactical quiver from now to the end of the championship.
#Welcome back Silvia # UnUnicoCuoreRossoblù