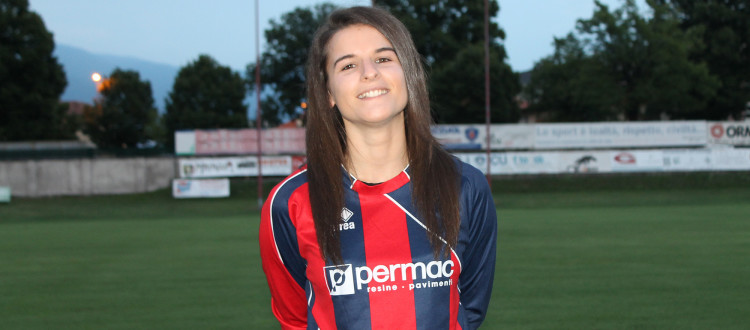 rossoblù market: Silvia comes Cimarosti "Seriousness and desire to give the best"
The Permac Vittorio Veneto formalizes the arrival in rossoblù house Silvia Cimarosti, midfielder class 1995 from the Saronecaneva .
Silvia started playing at the age of 6 age, tying his football history to the black-green colors of Pordenone, starting from chicks, until you get to play in the first team.
After a year in excellence, Silvia decided to return to play in a higher category with the shirt of Vittorio Veneto: new colors for a new challenge to live with grit and determination. Silvia will join immediately to the group in preparation for the new season, Tose deal which will see the Cadets.
The parole the new signing rossoblù: "I decided to choose the design of Vittorio Veneto, because I was presented very seriously, both by those who contacted me both by those who play or have played with them. I like to take things seriously and get involved, What I think will be possible with this group. I expect a very busy season (and maybe rich in victories). I hope very much within the group tie, to grow both in a team context that staff and give my best to make a positive contribution to this new season and new adventure!"
#BenvenutaSilvia # UnUnicoCuoreRossoblù