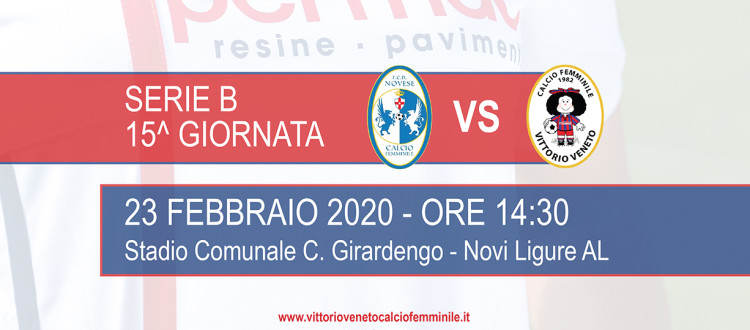 Novese – Vittorio Veneto, as follow Tose
"Are you what you want to be?". Hunting for an identity, a glimpse of clear, and especially of those 3 agognatissimi points (in un sol boccone) ormai attesi da fine ottobre a questa parte, the Tose di Mister Diego Bortoluzzi ripartono dal quarto impegno del Girone di Ritorno nella tana della Novese Women's soccer, ennesimo scontro diretto contro un'agguerrita concorrente nell'intricata lotta salvezza cadetta.
Appointment Stadio Comunale "Costante Girardengo" di Novi Ligure (AL) for the challenge of quindicesima day of the Serie B 2019-2020. The kick-off is fixed, as usual, for hours 14:30.
Will direct the meeting Mr.. Giovanni Agostoni della sezione AIA di Milano, aided by assistants Mr.. Giuseppe Daghetta di Lecco and himself. Alessandro Cassano di Saronno.
Anche in questa occasione saranno disponibili i consueti aggiornamenti in real time: