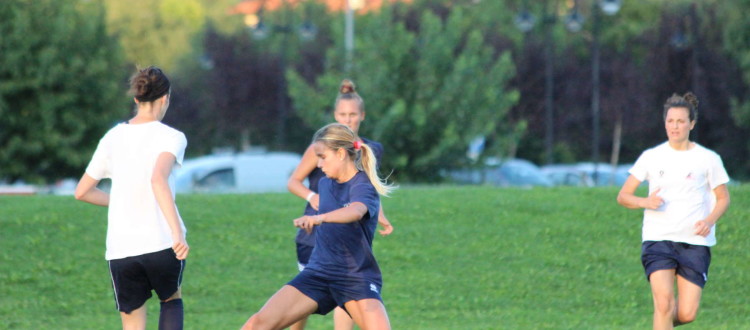 Permac B wins measurement
Permac Vittorio Veneto A (Blu) 2 – 3 Permac Vittorio Veneto B (Bianchi)
2 35 times′
Referee Mr. Bianchi.
Goalscorers: 1′ Mella, 4′ De Martin, 37′ Da Re, 51′ Bottoli, 69′ Sovilla.
Formations:
Blu – Reginato, White, Virgili, Cettolin, Zanella, Barzan, Who would like to, Tone, Messenger, Sovilla, Bottoli.
Bianchi – Bolzan, Piai, Morosin, Big house, Da Re, Very, Simeoni, Mella, De Martin, Zanon, Cisotto.
Ends 3-2 for team B, in the friendly family. A good test, an excellent opportunity to coach Fattorel for trying new technical and tactical. Begins immediately uphill the game for Team A, Mella in the first minute with a shot to ride on as a free kick, the right edge of the penalty area, it hits. 4′ It is already doubling for the white team, back to the door striker De Martin, he turned around and with a pearl beats Reginato. They are two teams playing at par, a race alive, few dead times. 12′ there is an opportunity, for the blue team to shorten, Tone, found by a launch with the tachometer Mantoani, entra in area, crossed but unfortunately no one picks up the ball. The Permac A grows to 19′ is Mantoani that found the head of Bottoli jumping highest of all in area, the Sutomore went just wide slightly. To 22′ Reginato treme, as well as the side hit by De Martin, with a great shot from the edge. 30′ Bolzan saves the result, comes and snatches the ball from the Sovilla. The first half ended with two big parades Reginato, Which is not to make the ramp white, first block header usual bomber De Martin, after the hand recall snatches the cobwebs from under the crossbar and over the crossbar bomb launched from the edge of Casagrande. The recovery Captain Da Re port on the score 3-0 for Permac B, with a shot from outside. Slowly the heavy legs are felt, the rhyme and the fall Permac A shortens. 51′ va in gol Bottoli, Sovilla exploits an error in the output of Bolzan, It serves Bottoli, who struck in split. 69′ there is also time for a goal Sovilla, looked on as a defensive disengagement wrong.