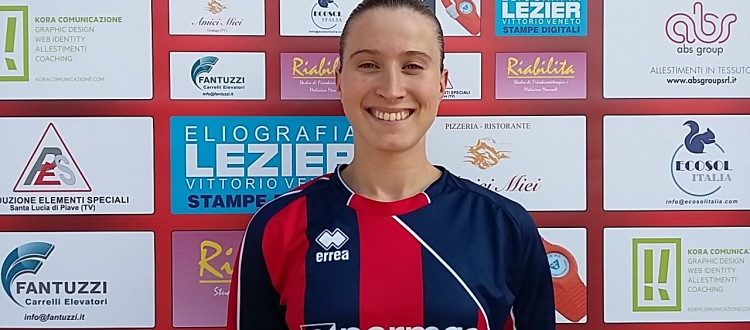 Piai:"My heart has always remained in Vittorio Veneto"
The last shot of rossoblu market was surprised that no one expected, a welcome return of amarcord vittoriese between the company and Natasha Piai.
For Class '93, last year on loan to Tavagnacco, it is precisely a return to base after six seasons, between 2006 and the 2012, during which thanks to its contribution in the field the company has made a double jump from Serie C to A2, then the second level of the Italian championship in women's football.
A choose to return was the heart, which had always remained half red and half blue as it is always portrayed in science textbooks. So we hear the first words from rossoblu Natasha:
Did you grow up in this society, after a period out of town have decided to return to base, Why did you choose this year?
In July I graduated in Udine and now I will continue with the specialist. Having not yet clear ideas, in August, I decided to start training with the Vittorio, I talked with the company and I explained my situation and now here I am! The desire to return there has always been. I left physically, but my heart has always remained in Vittorio.
Find yourself an old group of girls with whom you have bonded very, but also many new faces. How are you settling in this new group and the coach?
This summer there have been many changes for different reasons, so were a few girls in the group with whom I shared the last year to Victor. In addition many new girls have arrived in recent years, some already knew and others I had the opportunity to know them. Also this year there have been several grafts, but most already I knew. So it was not difficult to acclimate. Even with the coach I have not had any problems.
Every year there are new challenges and new goals, which ones your?
The primary objective is obviously what has set the team and will give my best to make sure that you realize. Personally I have a great desire to return to play in front after a year and a half spent in the back and revisit that network move again after so long.