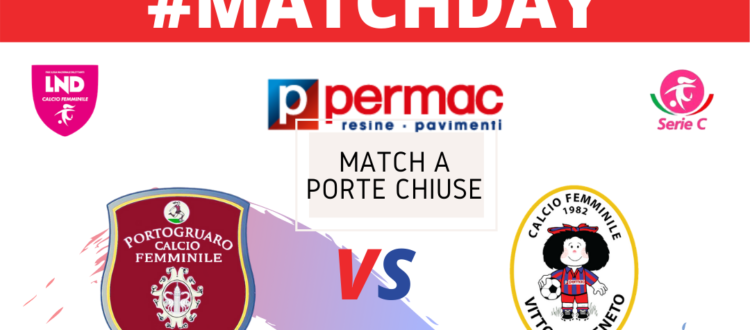 Portogruaro vs Vittorio Veneto, as follow Tose
Don't stop me now. Reduci dal doppio successo consecutivo ai danni delle rivali per la salvezza Unterland Women and SLEEP, the Tose of Mr. Massimo Zoni vanno a caccia di nuovi punti pesanti sul terreno di un'altra protagonista della royal rumble per un posto al sole in classifica. Ad ospitare questo afternoon la compagine rossoblù nell'incontro valido per la 10° Day of Girone B of Serie C sarà infatti il Portogruaro, compagine veneziana reduce dalla quaterna sul campo del Le Torri fanalino di coda, già capace di superare le vittoriesi nel match del Girone Eliminatorio di Italian Cup.
The match will take place behind closed doors to Stadio Pier Giovanni Mecchia di Portogruaro (AND), with kick-off set at 14:30.
Will direct the meeting Mr.. Lorenzo Casali della sezione AIA di Crema, coadiuvato dai Sig.ri Elia Betello e Tommaso Fregonese entrambi della sezione di San Donà di Piave.

Il match sarà trasmesso in diretta streaming su questo canale YouTube.
In aggiunta, as always, per tutti i tifosi rossoblù, aggiornamenti dettagliati e costanti sull'andamento dell'incontro in real time: