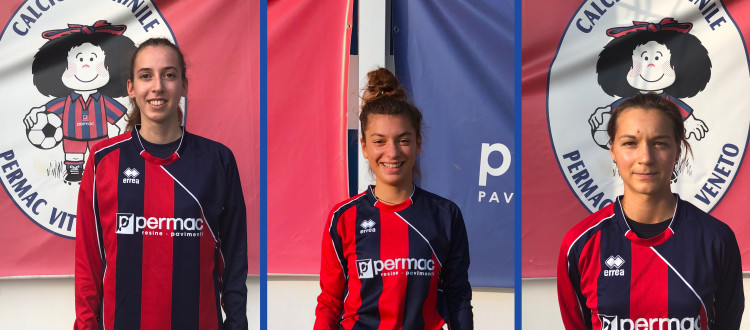 Spring: Emily Country, Chiara Roveretto and Deborah Zilli rossoblù
The Mister Zoni Spring enriches its organic with 3 pawns, that will strengthen the rose rossoblù committed this year in National Spring Championships – Girone 1.
From Future Young arrives Emily Country, midfielder class 2001 equipped with excellent technique, that makes the positional sense his best weapon.
Ha scelto di vestire i colori rossoblù anche Chiara Roveretto, midfielder class 2000 – also used as a playmaker – with football spent in Pordenone and Tavagnacco. For her excellent technical quality and sense of goal.
Chiude il tris di nuovi acquisti Deborah Zilli, real surprise however is showing on the pitch these days of preparation, despite the lack of experience with the cleats, given the past in athletics.
The DS of the youth sector Matteo Fattorel He tells them "Emily, Chiara and Deborah are three major purchases for our Spring. Sono sicuro che con le loro qualità contribuiranno in modo positivo alla crescita della squadra e alla costruzione del gioco voluto da Mister Zoni"
Welcome rossoblù!
#ForzaTosette
#UnUnicoCuoreRossoblù