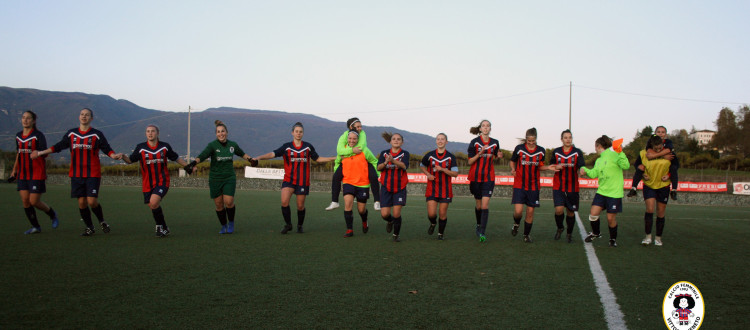 Spring and Under 17: the race ends here
16 April 2020 – With the comunicato ufficiale nr. 187/A, la FIGC dispone la sospensione definitiva del Campionato Nazionale Spring e dei Campionati e Tornei giovanili organizzati dal Settore Giovanile e Scolastico, tra i quali anche il Campionato Giovanile Nazionale Femminile Under 17.
The Spring guidata da Mister Massimo Zoni conclude così il suo campionato con 13 points in 14 match disputati sui 20 on the calendar, l'ultimo dei quali datato 9 February 2020. Una stagione sfidante per la Primavera rossoblù, chiamata ad affrontare un campionato di livello, ricco di squadre competitive del calibro di Juventus, Hellas Verona Women e Inter (solo per citare le prime tre classificate).
Una sfida difficile, ma di quelle che danno un gusto particolare a tutti i sacrifici fatti e all'impegno messo in campo dalle rossoblù e tutto lo staff.
L'Under 17 di Mister Dario De Biasi e del vice Mattia Vanni arresta il suo percorso targato 2019/2020 with 12 punti guadagnati in 16 partite giocate. Alle ragazze rossoblù mancavano ancora 6 match per dimostrare sul campo i progressi e il lavoro svolto insieme ad allenatore e vice in questa annata. Per capitan Alessia Gallina e compagne una stagione ricca di sfide, dove hanno saputo dimostrare carattere anche nelle difficoltà di un campionato impegnativo.
Le giovani Tose sono quindi ai box, in attesa delle nuove disposizioni che regoleranno l'inizio della nuova stagione sportiva.