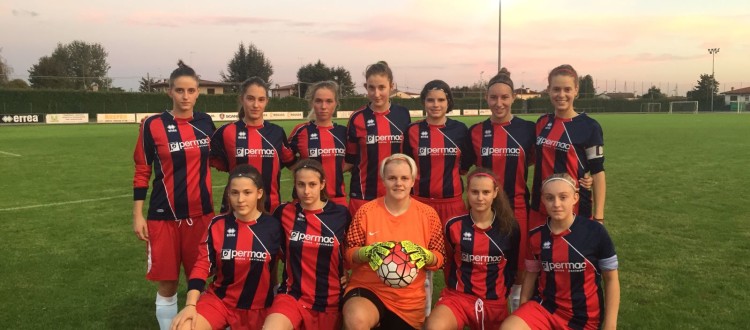 Spring, goleada in Belluno
The Tosette yesterday afternoon in Belluno took to the field to play the second game of the season against the formation of the Alps. The Rossoblu team starts with the handbrake on, while crushing the Belluno in their half of the field, unlikely to construire actions dangerous to the hour when Coghetto invents a skill and marks. The game literally changes face, the Tosette take confidence, the field and the game and in the first 45 minute they hit two more times. in the second half, After a coach in the locker room scolding Chies, the Tosette come in with a different mentality in the field, they show all their strength, The game changes so much desired by the coach and many dangerous opportunities that come to fruition until you get to the final 8-0 finale.
Keralpen Belluno 0-8 Permac Vittorio Veneto
(3 Coghetto, Zanette, Wain, Dal Col, Righetto, Ceotto)
Formation: Canzian, Saccilotto, BROVEDANI, Zanette, Cosaro, Dal Col, Mella, Modolo, Coghetto, Wain, Sovilla. A disp: Fattorel, Da Ros, Tomasella, Ceotto, Piccini, Righetto. All: Oscar Chies.