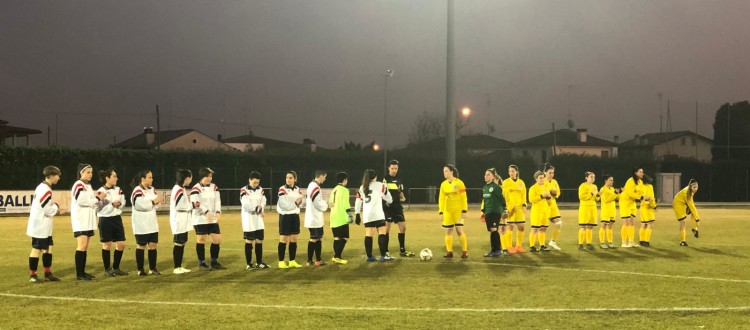 Save the date: All appointments for rossoblù weekend
T.G.I.W. Thanks God it's weekend, e le compagini Permac sono pronte a tornare in campo a ranghi serrati per regalare nuovi memorabili frame emozionali alla sempre entusiasta wick Red Blue. The opening weekend, Exceptionally, will be the Tose of coach Fabio Toffolo, followed by return mail from Debutant of coach Mattia Vanni. Sunday morning with Cadet of Mr. Paul Simonaggio working on the ground of the team leading the league, rinviato alla prossima settimana il derby contro il Padova per le junior of Miss Laura Tommasella (that on Thursday will be on the field for another match to recover).
FIRST TEAM: Archived the first two consecutive successes in the second round, Tose to bring into stand-by the championship to concentrate on the first leg of the race Quarter finals of the Italian Cup Series C. Si parte dai primi 90′ tra le mura amiche dello Stadio Paolo Barison nel doppio confronto con il Campomorone Lady, Ranked third Genovese training, behind Novi and Pinerolo, in Group A of the Third Female Series. An event not to be missed this afternoon at 15:00 nel cuore della Città della Vittoria per il confronto affidato alla direzione del signor Giovanni Castellano della sezione AIA di Nichelino. For those who can not follow the live Tose, appointment with the usual and timely updates in real time on account Facebook, Instagram and Twitter of society, addition to the section Live the official site.
JUNIORS: Postponed, as mentioned, next Saturday the championship match in the capital patavino, the Tosette will be called the extraordinary having to recover also the challenge week against Keralpen Belluno. The "Under" Rossoblu will therefore be on stage already next Thursday at 18:00 on the ground of the training bellunese.
STUDENTS: Another fascinating challenge and stimulus for girls coach Paul Simonaggio – still in the pits for a final one-match ban – ready to host in house rossoblù del Sports Costa Center Equal age of Tavagnacco, currently dominating the championship with ten successes in as many matches played. So full of suggestions Appointment Sunday morning from hours 10:30 Palmanova in via Vittorio Veneto.
BEGINNERS: After an excellent performance against internal Fregona, the Mafaldine Matthias Vanni prepare to continue their productive growth path in the difficult terrain of the boys of the same age Cordignano. Kick-off all hours 15:30 for the shoots commitment Permac home in the second of the championship day return.
Four teams, four commitments, one heart rossoblù! #RossobluTop