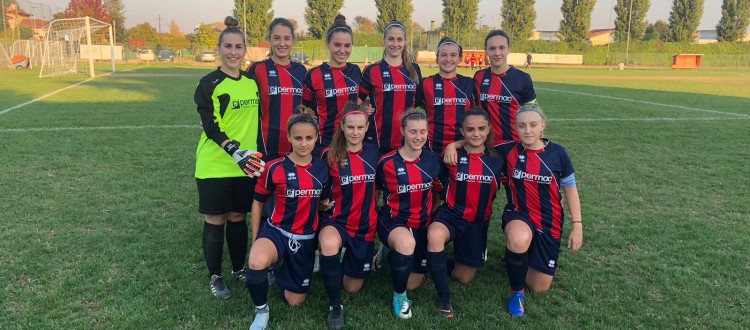 Save the date: All appointments for rossoblù weekend
A bit Christmassy. While the Christmas lights slowly begin to shed nell'aere want to party and heat, the maximum representatives of the colors Red Blue They are also ready this weekend to warm the hearts of the passionate public vittoriese with a schedule of appointments as always not to be missed. Postponed until a later date of the match Mafaldine Matthias Vanni, here's commitments to opening for the masterly Tose of coach Fabio Toffolo, the overwhelming Tosette of the multitasking Laura Tommasella the entasiaste Cadet coach Paul Simonaggio.
FIRST TEAM: Way hitherto faultless and immaculate networks for flagship Permac home, expectations Sunday afternoon dall'insidiosissima away field As 2000, team of great tradition and experience riportatasi in the common areas of the standings after the last two consecutive victories against Venice and Padua. Meet at 14:30 to Lambrone Grass Sports Center for the match valid for the 7Day in Group B of Series C, whose management will be entrusted to Mr. Luigi Locapo Turin section of the AIA, assisted by Messrs Stephen Susco of Varese Gabriele Brambilla section and the section of Lecco. For those who can not follow the Tose in the long trip to Earth lariana, appointment with the usual and timely updates in real time on account Facebook, Instagram and Twitter of society, addition to the section Live the official site.
JUNIORS: High ranking Commitment to Tosette Laura Tommasella, Angle of their 18 points in 6 races and +4 the Venice, with a game in hand over the lagoon arancioneroverdi. A groped to come between the Rossoblu and Under gimme seven there is the obstacle Future Young, Third on the list, expected tomorrow Saturday 1 December from 19 on the field – for the occasion turned into rossoblù lair – of Revine Lago.
STUDENTS: More challenging test for Mafaldine larger, ready to host the Sports Center of Costa, Via Palmanova, Udinese Calcio. The Kick-off Sunday morning It is scheduled at 10:30.
BEGINNERS: As mentioned, postponed until a later date to determine the league derby between the smaller Permac home and Young Vittorio Veneto.
Three teams, three commitments, one heart rossoblù! #RossobluTop