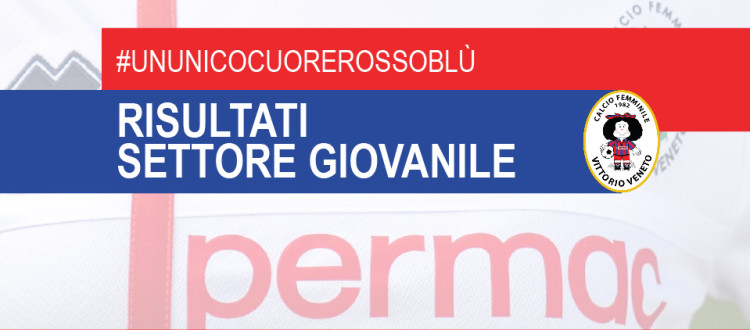 Youth sector: the results of the weekend
The weekend of Permac youth sector has seen him perform on the green rectangle two of the three formations rossoblù, with Spring into the pits for the break league.
For Debutant was a return to football all positive, with a performance that gave the girls coach Natasha Piai (absent for the trip to Perugia with the First Team) an afternoon of satisfaction. To complicate a little' things was the lack of a goalkeeper, but the debutants, Guided by the Vice From Ronch and Matthew Fattorel, They have performed well against their peers of Cappella Maggiore.
There is a lot of bitterness and regret at home instead Under 17 for not materialized numerous goals balls that have been created by players of Mister De Biasi. The girls have been applied, but some lapses on defense and lack of cynicism in front of goal have opened the way to Venice, which has maximized the two occasions created. We must now turn the page and focus on the next challenges.
Under 17
Permac Vittorio Veneto vs Venezia Women
Final results: 1-2 (Sossai)
Debutant
Cappella Maggiore vs Permac Vittorio Veneto
Final results:
Shootout 1: 4-5 / Shootout 2: 8-9
First half: 1-0
Second half: 1-1 (Zandegiacomi)
Third time: 0-0
#UnUnicoCuoreRossoblù