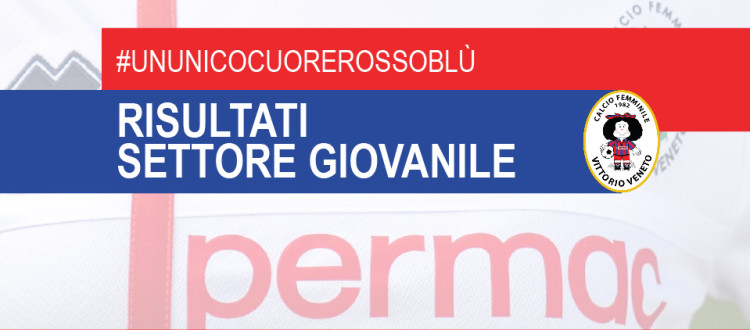 Youth sector: the results of the weekend
A bitter end of the week for the youth sector rossoblù, with both teams engaged in field that they have failed to raise points: He looks confident to dell'Under17 recovery on Wednesday 11 December.
Saturday afternoon, the Debutant The coach Piai, replaced on the bench by the deputy coach Chiara From Ronch, they lost all three times against the same age dell'Orsago, but could not find the way of goals. They weighed the absences and lack of goalkeeper, but the bitterness will soon be room for grit: all the concentration goes to three recoveries that small house is left to act.
Sunday, the Spring Mister Zoni has faced the second force in the league, and at very low ranks, which has further complicated things at home rossoblù. The Veronese have put the result beyond doubt with a tennis 6-0 in the first half, going into the goal once in the course of seconds 45 minutes. It is not easy to face the first class, but the Rossoblu team knows that matches to earn points are other, even if the commitment and determination must always be at the base of each performance.
Spring
Hellas Verona vs Women Permac Vittorio Veneto
Final results: 7-0
Under 17
Udinese Calcio vs Permac Vittorio Veneto
Wednesday 11 December at 18.30 / Udine UD
Debutant
Permac Vittorio Veneto vs Orsago
First half: 0-2
Second half: 0-1
Third Time: 0-2
#UnUnicoCuoreRossoblù