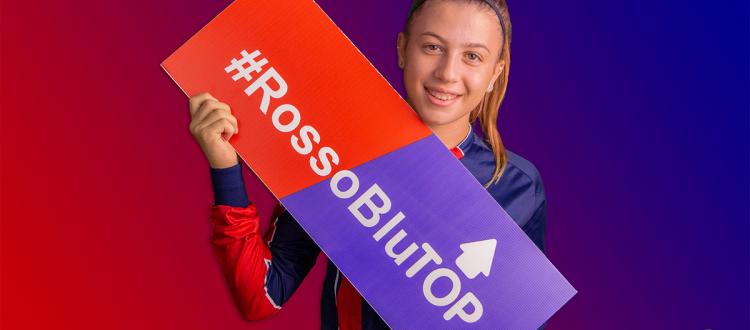 Cantera speciale: Interview with Maria Bortolin
A season as a spectator for the young footballer of Valdobbiadene, forced to cheer her companions from outside due to an injury. But the desire to return to the field stronger than before is much: know more closely, Maria Bortolin.
At what age did you start playing football and how did you come to this sport?
I started playing soccer to five and a half years. Ever since I started walking, everything that was on the floor was an opportunity to kick it.
When I started the first grade I saw all my mates playing football, from there I am passionate about the sport and finished the day school, I decided with my parents to go and try. I started playing football at Valdosport, a male society of Valdobbiadene, where I played for four years (little friends, chicks for two years and one year of rookies) and then I changed company and went to play in the QDP, a male team of Farra di Soligo. Here I played for five years (newcomers, young and experimental). A 14 years I decided to embark on the road of women's football, and I started playing with the company Permac Vittorio Veneto.
As you stand in Vittorio Veneto?
From the first day I started to Vittorio Veneto I found myself very well, well received by my companions and motivated by my coaches and all the company's staff.
This year for you was passing because the knee injury: as we have been living off season?
It was a very tough year. Living the season from outside, I realized that when you have a great passion, so too is the disappointment of not being able to practice and it was really hard to deal with this long term, which I hope will end soon.
What was the main reason that prompted you to address the rehabilitation with determination?
I pushed my character and great desire to return to stronger field than before.
There are players / players that inspire you? If, why?
I am inspired a lot to Martina Rosucci, Juventus midfielder and National.
It has all the qualities that a player can have and I respect a lot because she was still for knee injuries, and it is now back in the field overcoming this greatest obstacle in the best way.
What is your best quality and rather one that would improve?
I think my best quality is the speed and technique. I want to continue improving throughout, to be able to grow more and more.
What are your personal goals for this season?
For this season I ask myself the goal of returning to play with my team, give the best of myself because, all together, you can get the best results.