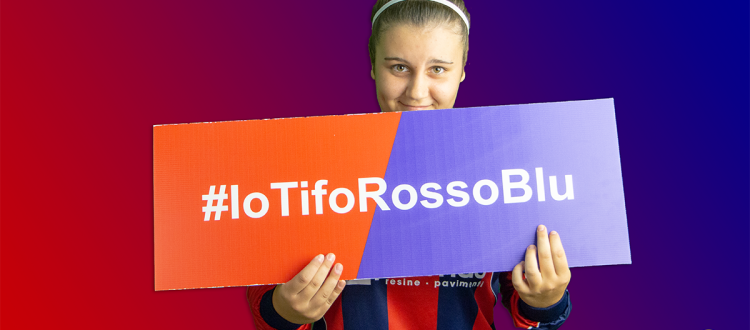 Cantera speciale: Interview with Sofia Bigaran
Arriving in Vittorio Veneto with the summer market 2018, Friulian young striker was immediately integrated well in rossoblù mechanisms, giving his valuable contribution to the golden age of Juniors, both on and off the field. In the focus of Sofia Bigaran There are "steady improvement" and a work called "football" (just like his players model).
At what age did you start playing football and how did you come to this sport?
I started 5 age, pure passion, mainly transmitted by my father and my grandfather. I started playing with the Porcia, where I fought until the 11 age, then go to Pordenone where I stayed for 5 seasons.

How are you finding in Vittorio Veneto?
Well, I felt welcomed right away
Have you always wanted to do the attacker? There are players / players that inspire you?
Yes, I wanted to play up front from the start: the adrenaline that sends you score is very beautiful and strong. A male level I really like Mbappe, while women love the level of play and Alex Morgan Barbara Bonansea.
There is a more important reason than others to you like playing football?
I think I like the "whole" of world football, there is only one reason.
How do you see yourself in 10 age: in your future there will always be football, even with the study or work?
I think that with the commitment and determination you can combine sports and work / study, but I hope it can one day become my job.
You have a goal to which you are particularly fond of what can you tell?
I have no one in particular, They are all important for me.
Listen to a song in particular to give the charge before the game?
There is a particular song, I listen to different and they change every time.

What are your personal goals for this season?
Improve and grow more and more, in all respects.