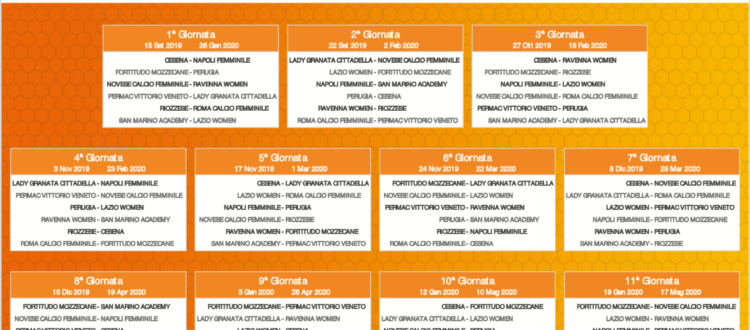 Unveiled calendar 2019-2020, If part to Barison a derby
The wait lasted a couple of hours later than expected, but it was not in vain: as Official Statement, this afternoon in Rome, the FIGC has unveiled the complete schedule of the National Championship of Serie B for the Season Sports 2019-2020.
With the repechage Perugia come dodicesima squadra a completamento dell'organico cadetto, la Federazione ha confermato il via al campionato Sunday 15 September and the closure of regular season Sunday 17 May 2020. Numerous seasonal breaks, The most significant between the 2a and the 3a Day – over a month, from 23 September to 26 October – and among the'8° and the 9° Round – the so-called winter break, from 16 December to 4 January.
The Tose will open and close the season friends within the walls of the Stadium Paolo Barison, in the heart of the City of Victory. The baptism in the league will coincide all short with the derby against Lady Granata Citadel, opponent who, moreover, the rossoblù will be able to test already in preseason. In the last season turn in mid-May, the Bishop of Mafalda host the Naples – the trip to Campania, last round, It will coincide with the more convincing commitment, also in terms of kilometers traveled, along with two matches respectively against the ground Capitoline Rome and Lazio.
To view and download the Complete Championship Calendar click WHO.