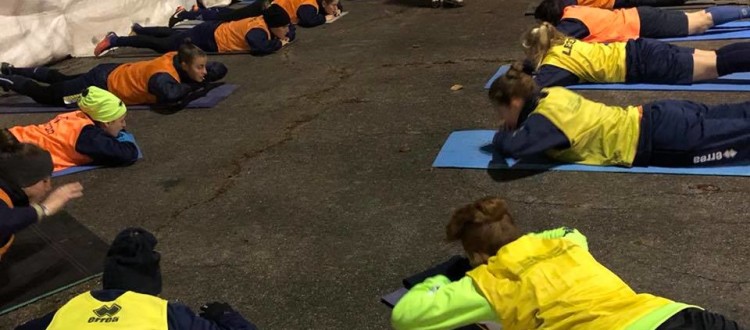 Last year training, the 6 January to Barison comes Castelnuovo
There are breaks for TOSE Mr.. Fabio Toffolo, under the Christmas holidays. After the away win of Vicenza, the break lines lasted only three days. On Wednesday it, under a tropical downpour, The Rossoblu have resumed training at the Sports center of Costa. After further sitting of Thursday, It was organized in a friendly family to Cimetta di Codognè (hours 19.45). With the contribution of some Spring, to Tose will face in opposing ranks, to better prepare, the numerous commitments that await in January, starting from the advance of the 6 al Barison (last round) against the bottom side Castelnuovo.
Apart from the affected Giulia Sogaro, all present at the resumption of training. differentiated work only for Gaia Sovilla and Angela Pistis, then jump the friendly tonight.
useful then Test, Mister Toffolo, who will have all the actual, to try and measure the health status of girls in the resumption of the championship view.
John Bolzan