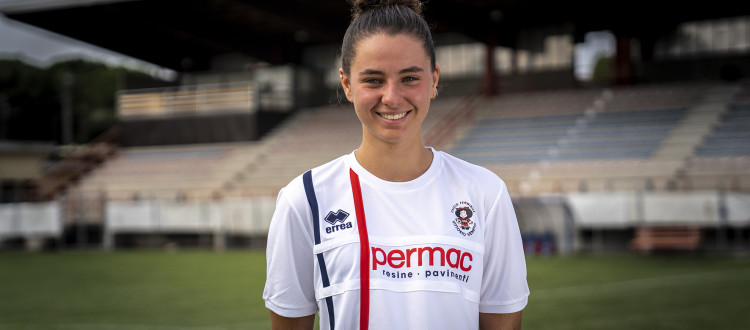 A rossoblù to Viareggio Women's Cup: Carlotta Martinis on loan to Sassuolo
11 February 2020 – The 2ª edition of the Viareggio Women's Cup goes live today, with the first matches of the preliminary round. A tournament that, in the feminine, It born only last year, but he has done and is doing the history of Italian and international youth football in the men's field.
Our Carlotta Martinis, class 2002, parteciperà alla prestigiosa competizione in prestito al Sassuolo. Una vetrina importante per la centrale di difesa e capitana della Primavera rossoblù, che sarà a disposizione della società neroverde già oggi per l'esordio contro la Fiorentina (hours 15.00, Stadium "Masoni" a Fornacette PI).
The path of Sassuolo in the elimination phase will continue Thursday 13 February all 15.00 vs Westchester United (Stadio "Cars", PI Santa Croce sull'Arno) and Saturday 15 February all 11.00 vs Genoa (Campo Sportivo "Marco Polo Sports Center", Viareggio LU).
The semifinals will take place on Monday 17 February, while the final is scheduled for Wednesday 19 February at 16.00 at the stadium "Of the Freo" Montignoso MS, and will be broadcast live on Rai Sport.
The roll of honor sees Juventus as the winner of the first edition of the tournament. This year will contend the title 8 teams, divided into 2 groups (Group A: Juventus, Empoli, Inter, Rome Girone B: Sassuolo, Fiorentina, Westchester United (United States), Genoa)
To all the participants and especially to Carlotta, a great good luck!